Catch Up
Clár sa Charr
Clár 6: Spórt
John Walsh joins Eimear and Róise on their drive to school where they chat all things under the sun in as Gaeilge.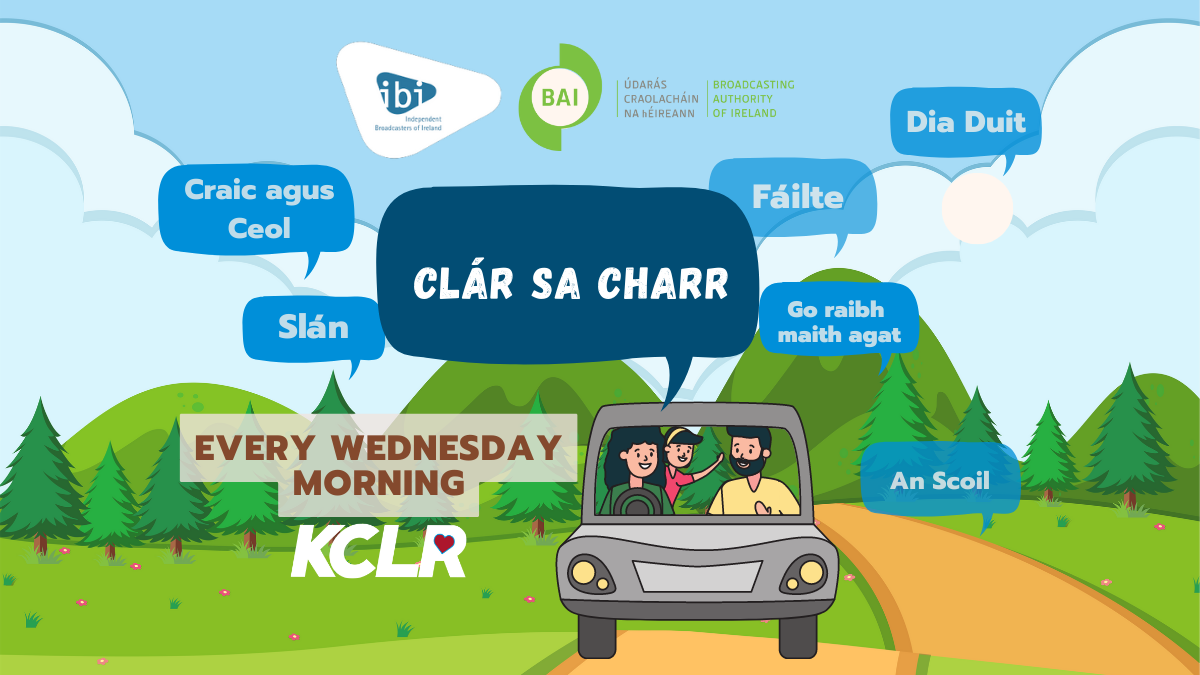 In this episode, Eimear and Róise talk about their favourite sport activities.
Foclóir / Dictionary:
John Walsh translates some of the words and phrases for us.
Éadaí scoile – School uniform 
Rang corp oideachas – PE class 
Ag imirt cluiche i gcoinne – Playing a match or game against 
Sacar faoi dhíon – Indoor soccer 
Buailteoir – Striker 
Iománaíocht – Hurling 
A lán scileanna – Lots of skill 
Is fuath liom cispheil – I hate basketball 
An réiteoir – The referee 
Ag séideadh an fheadóg – Blowing the whistle 
Ag imirt rugbaí? – Playing rugby 
Bonn mór óir – A big gold medal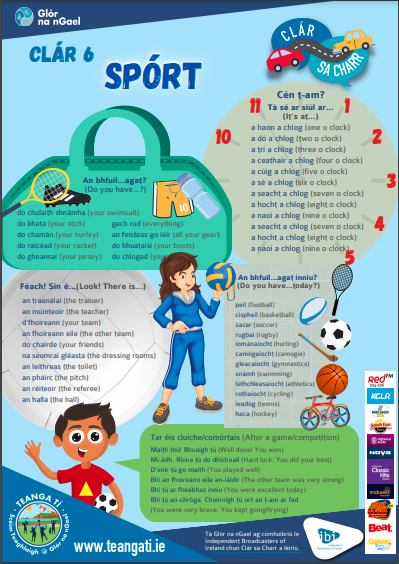 Funded by the Broadcasting Authority of Ireland with the Television Licence Fee. 
Árna Mhaoiniú ag Údarás Craolacháin na hÉireann leis an Táille Ceadúnais Teilifíse.