Catch Up
Clár sa Charr
Clár 7: Madraí
John Walsh joins Eimear and Róise on their drive to school where they chat all things under the sun in as Gaeilge.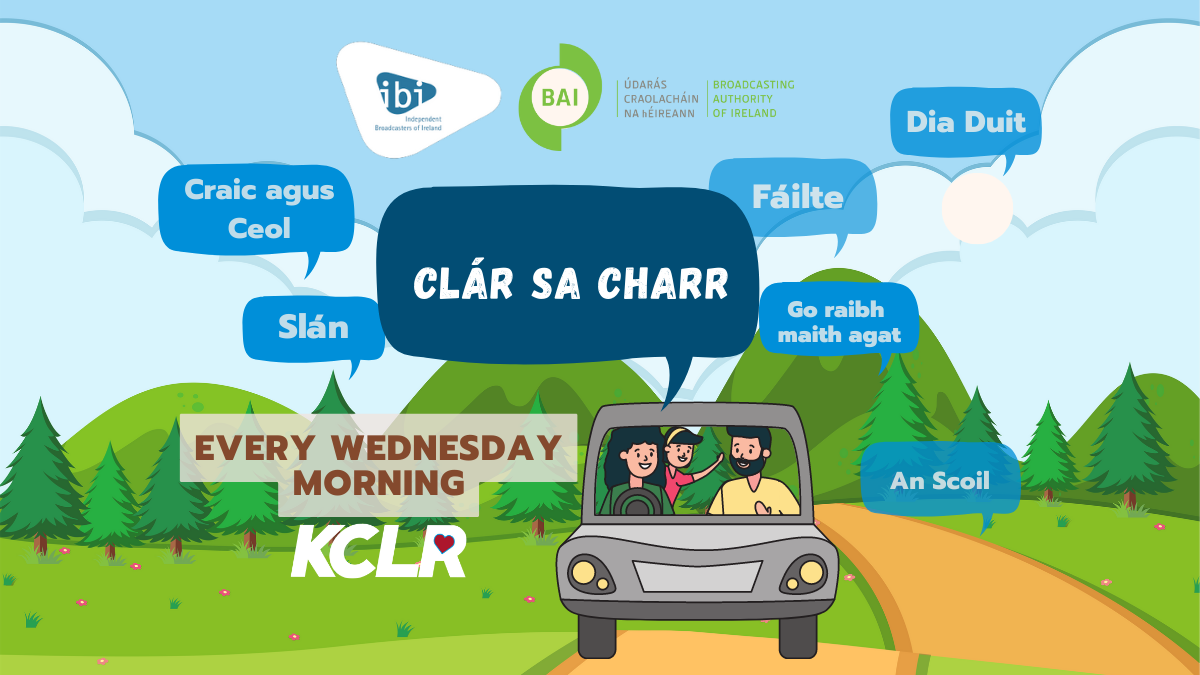 In this episode, Eimear and Róise talk about the man's best friend, dogs.
Foclóir / Dictionary:
John Walsh translates some of the words and phrases for us.
Sa chlós – in the yard 
Pór madra – breed of dog 
Fionnadh bán – white fur 
Spotaí donn – brown spots 
Ruiséalach – Jack Russel 
Coiléir agus iall – Collar and lead 
Úinéirí – owners 
Coileán beag – a small puppy 
An tréidlia – the vet 
Ag coganta an troscáin – chewing the furniture 
Ag tafann – barking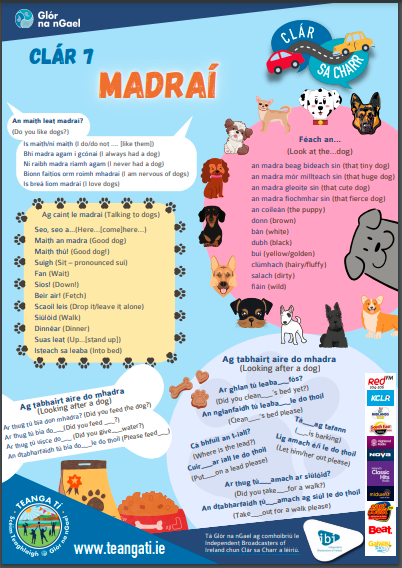 Funded by the Broadcasting Authority of Ireland with the Television Licence Fee. 
Árna Mhaoiniú ag Údarás Craolacháin na hÉireann leis an Táille Ceadúnais Teilifíse.