Catch Up
Clár sa Charr
Clár 8: Lá Fhéile Pádraig
John Walsh joins Eimear and Róise on their drive to school where they chat all things under the sun in as Gaeilge.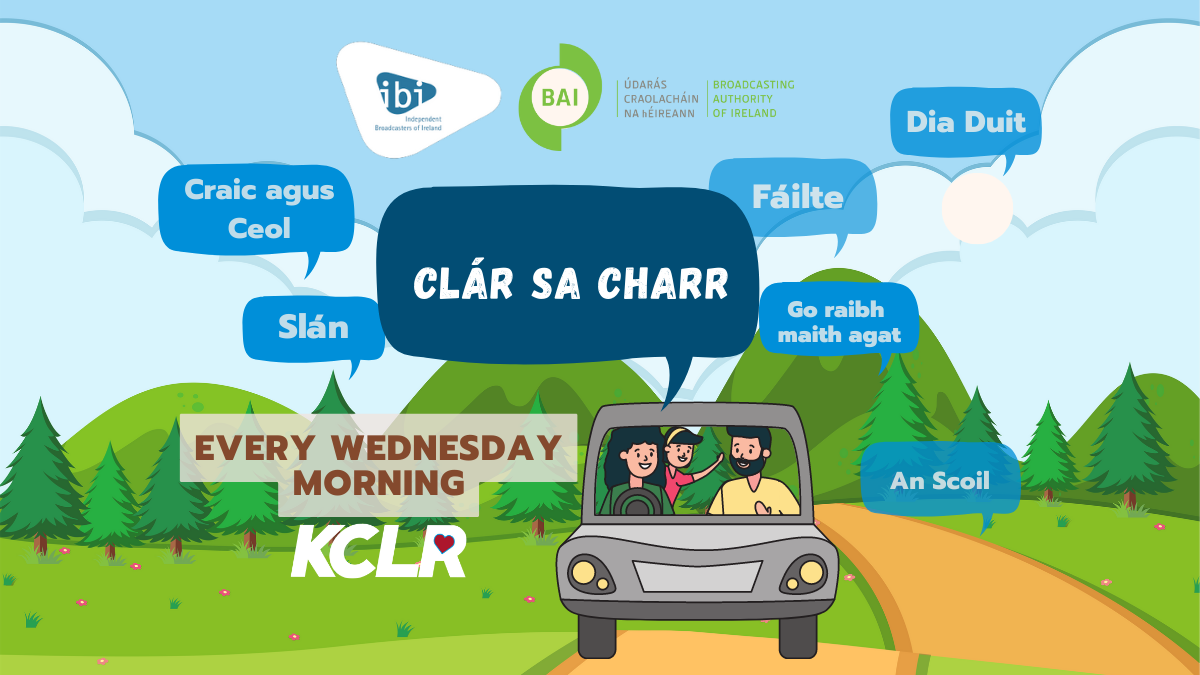 In this episode, Eimear and Róise talk about St. Patrick's Day, its significance and the festivities around it.
Foclóir / Dictionary:
John Walsh translates some of the words and phrases for us.
An mórshiúl – the parade 
Ag glacadh páirt sa pharáid – taking part in the parade 
Club gleacaíocht – gymnastics club 
Gasóga Mhara – Sea Scouts 
Maidí rámha – oars 
Flóta – a float 
Banna cheoil na scoile – the school band 
feadóg stáin – tin whistle 
Port – tune 
Geansaí glas – a green jumper 
Péinteáil aghaidhe – facepaint 
Seamróga – shamrocks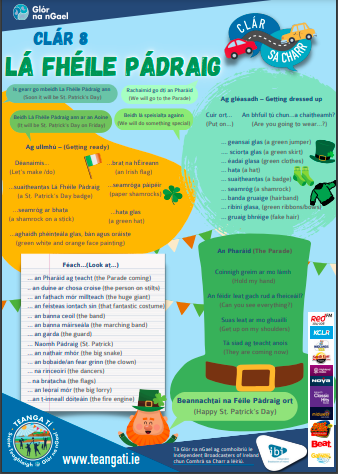 Funded by the Broadcasting Authority of Ireland with the Television Licence Fee. 
Árna Mhaoiniú ag Údarás Craolacháin na hÉireann leis an Táille Ceadúnais Teilifíse.