Catch Up
Clár sa Charr
Clár 9: Breithlá
John Walsh joins Eimear and Róise on their drive to school where they chat all things under the sun in as Gaeilge.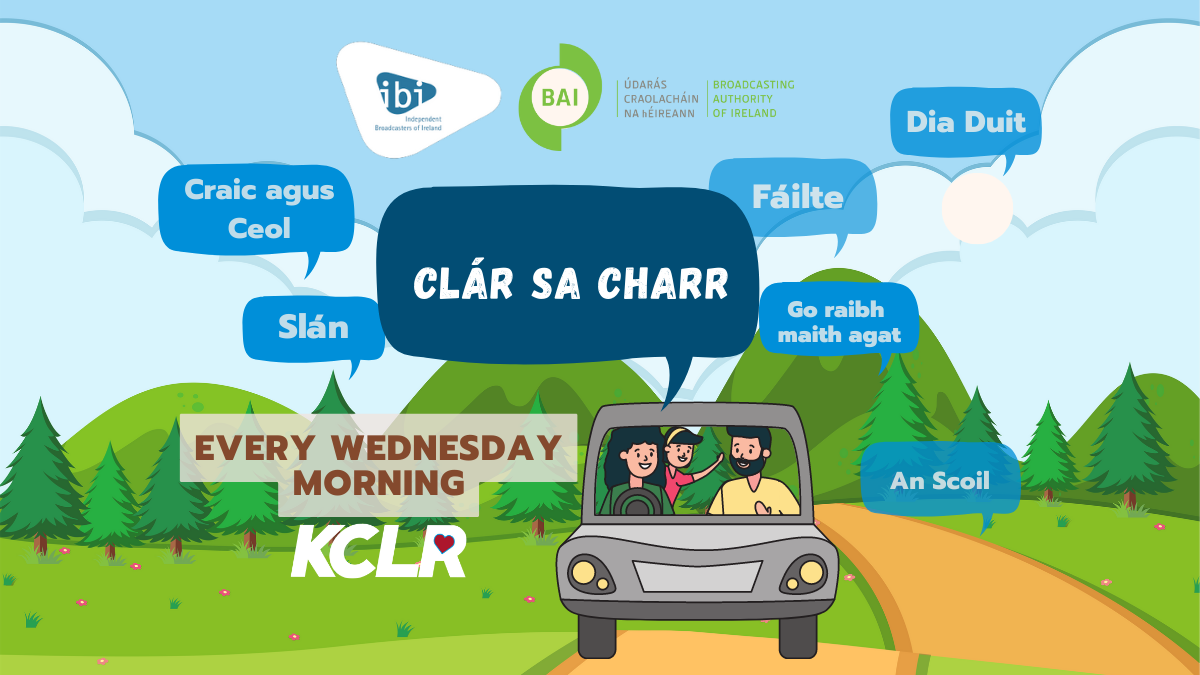 Eimear and Róise chat about birthday celebrations.
Foclóir / Dictionary:
John Walsh translates some of the words and phrases for us.
Lá saor – a day off 
Is é mo bhreithlá inniu – it's my birthday today 
Lá breithe shona duit – happy birthday to you 
Cén aois thú anois – how old are you now? 
Tá mé naoi mbliana d'aois – I'm 9 years old 
Cóisir – party 
Na cuirí – invitations 
Líosta siopadóireachta – shopping list 
Milseáin agus seacláid – sweets and chocolate 
Dramhbhia – junk food 
goujons sícín agus sceallóga – goujons and chips 
Cluichí cóisir – party games 
Cuir thart an beart – pass the parcel 
Cáca breithe – birthday cake 
Na coinnle a shéideadh amach – blow out the candles 
Funded by the Broadcasting Authority of Ireland with the Television Licence Fee. 
Árna Mhaoiniú ag Údarás Craolacháin na hÉireann leis an Táille Ceadúnais Teilifíse.