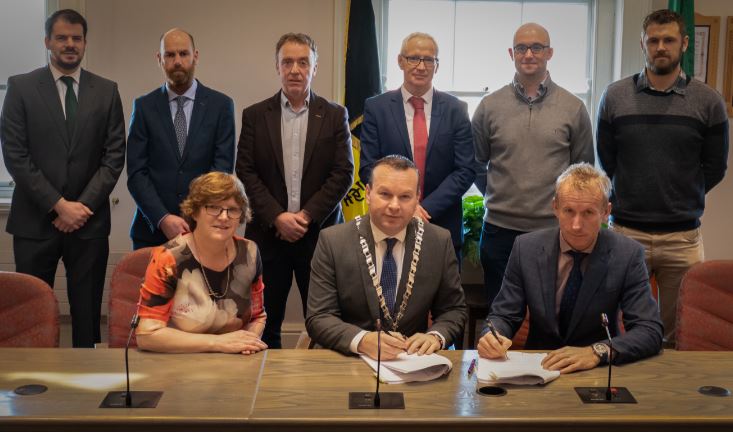 The contract has been signed today for a new road in Kilkenny city.
Part of the project will be a realignment but there is also a new stretch being built linking the Circular road and the Callan road.
It's a part of the city set to see a lot of development in the coming years and Kilkenny county council Director of Roads Tim Butler says its a very important piece of infrastructure.
Thousands of new homes will be built in the Western Environs in the next 10 years with plans for 2 new schools aswell  – the ETB and the Gaelscoil.
He expects workers will be on site in the next 2 weeks for the road project which is expected to last about 18 months.