KCLR News
Council in Carlow to decide on property tax rate today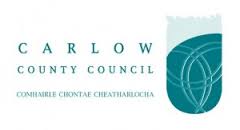 A decision will be made in Carlow later on whether or not to change the rate of the local property tax.
A special council meeting has been called to discuss the matter – the local authority has until the end of September to adjust the rate locally upwards or downward by up to 15 percent.
A draft budget presented by council officials recommends no change.
Fianna Fail Councillor Jennifer Murnane O'Connor has told KCLR news she and her party colleagues are meeting this morning to discuss their position on the matter but indicated they would be in favour of a decrease not an increase.