KCLR News
News & Sport
Creche staff from Kilkenny and Carlow feel "heard" after yesterday's protest but warn they'll be out again if supports aren't provided
4,000 took part in the gathering outside the Dáil
Creche staff who attended yesterday's protest say they came away with hope.
About 4,000 from across the country gathered outside the Dáil calling for better supports for the sector which they say is in crisis.
Lorna Mulcahy of Marbles in Kilkenny city was there and told KCLR News she believes they were heard; "I've come away feeling hopeful, I do feel we were listened to, definitely, it was great to see the turnout, it was great to see the support we have from parents and grandparents also there, so I definitely hope we get somewhere with this and get a bit more funding into the sector".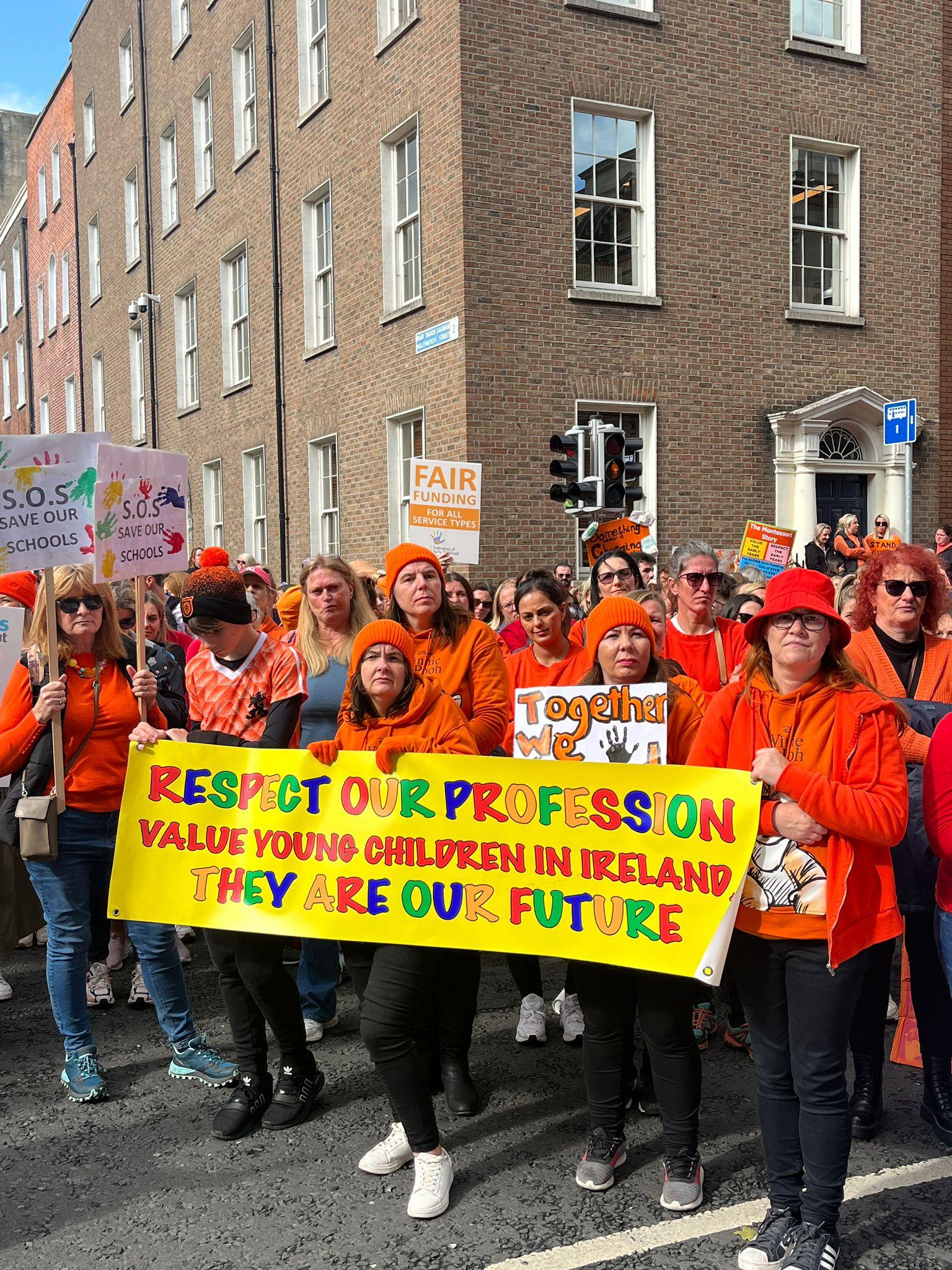 The action saw the participating businesses close on Monday evening and that continues to Friday morning and Lorna says for today and tomorrow; "I myself will be in my setting, like most others, and we'll be picketing outside our premises, and like we're just hoping we've been heard if not they're threatening for us to go again in twenty days and again in twenty days until we get what we need but I've come away with a better feeling that we have been heard, hopefully for the parents this is it, there's no more upset".
She adds; "While the core funding is good in a way for some of the bigger settings, for the smaller settings like me it's just not working, I don't want to have to do this again, I really, really don't want to have to upset my parents and have them with no childcare that's not what my service is about so please God, we've got our message across now after these few days".