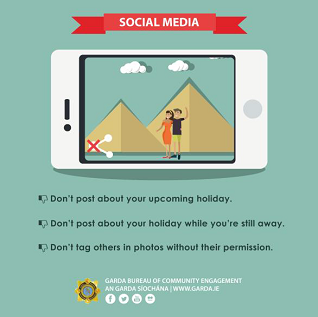 Lock up your homes and don't advertise your holidays on social media.
That's the advice from local Gardaí as their National Supporting Safer Communities Week is underway.
The main aim of the campaign is to raise awareness on how to prevent home burglaries during the summer months in particular.
Making sure your house doesn't look like there's no-one home is one of the best steps to take.