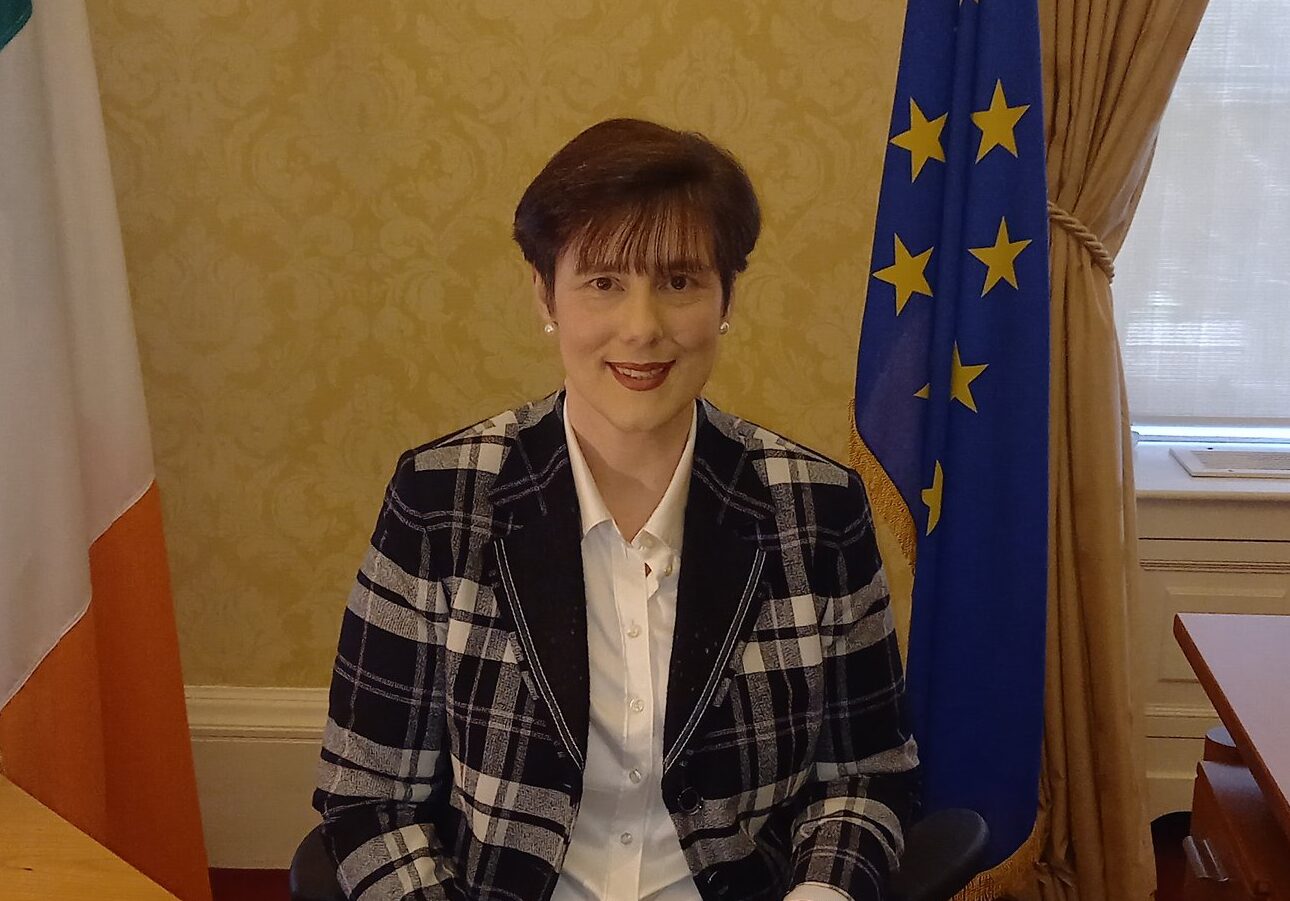 The Education Minister's due in Carlow this morning.
Norma Foley's expected to attend a number of local educational facilities.
Local Fianna Fáil Deputy Jennifer Murnane O'Connor's been telling KCLR News "I was delighted to invite the Minister down to Carlow today, her first stop will be Scoil Mhuire gan Smal where I actually went to school myself, which is really good, her first stop is there and she will also in between meetings be meeting principals from other schools that I've arranged where there's issues that they need to talk about so I've arranged that as well, then she'll go to St Joseph's, then she'll head down to Graiguecullen to the preschool there, there's a new preschool there being launched at the back of Graigeucullen school she's going to cut the ribbon on that there too and Myshall is her final stop, so she's here until 2 o'clock today so it's a busy day for the Minister and I'm absolutely delighted to have her in Carlow".
She adds "The biggest question is and the Minister is aware of it is the DEIS status and the same things I've been fighting for schools for a long time it is a big concern that schools get, particularly there's certain schools that really need the DEIS status so that is one of the issues and one of the main concerns today that the Minister will be asked about and look I feel the Minster herself has been doing a really good job, it hasn't been easy with Covid and I know, look, for students and for children at school it's been an extremely hard time, we have to stay positive with the vaccine and again I'm just delighted to have Minister Norma Foley in Carlow today".
Principal at St Joseph's NS is Cllr Fergal Browne and he says "Thankfully last year we got quite a lot funding from the Department of Education and Skills and we built on a new classroom, a new porch, we got UPV panels for the roof to generate electricity, we got electric car charging points and we also got a new carpark layout that not just benefitted ourselves but also benefitted the girls' school that are on the same campus as us so it was a great investment and thankfully the work was completed and the Minister is down today to do the official opening".
He adds "It's great, it's the second Minister for Education I've welcomed as Principal here because Minister Batt O'Keeffe came back in January 2008 on a very cold and frosty day so hopefully the sun will shine and the rain will stop by the time the Minister arrives today but it's a great achievement and it's great for the kids to see the Minister for Education and the staff here so it's a great achievement and we're delighted to welcome the Minister here and the Department for all the funding and support they've given over the years".