KCLR News
News & Sport
Educational opportunities at Carlow IT and Waterford IT on show today
Chances to upskill, change career or return to employment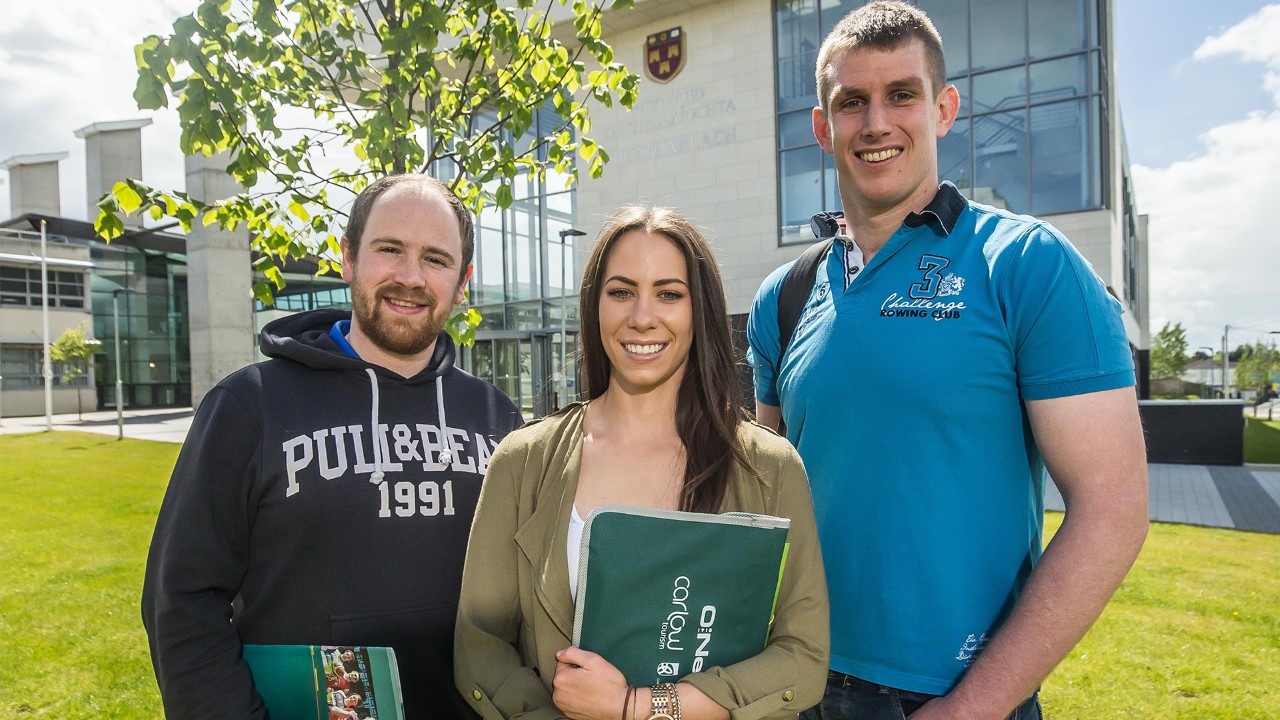 Opportunities for people to upskill, change career or return to employment are available locally.
IT Carlow been awarded Springboard+ funding for 500 places with courses free for those in employment on NFQ Level 6 programmes while for employed participants on levels 7 to 9, 90% of the fee is funded by the State.
The 17 covered are:
Master of Science in Data Science
Master of Science in Supply Chain Management
Master of Science in Pharmaceutical Regulatory Affairs
Master of Science in Applied Artificial Intelligence
Master of Science in Cybersecurity, Privacy and Trust
Postgraduate Certificate in Workforce Management
Higher Diploma in Supply Chain Management
Higher Diploma in Business in International Business
Higher Diploma in Science Computing (Systems and Information Technologies Services)
Certificate in Web Design
Bachelor of Science in Energy Management (Buildings)
Certificate in Biopharmaceutical Operations
Certificate in Purchasing Strategy, Quality Management and Lean Six Sigma
Certificate in Preparation for Working Life
Certificate in Marketing with Social Media Skills
Certificate in Logistics and Supply Chain Management
Certificate in On-Site Wastewater Treatment and Disposal.
Full details are available at www.itcarlow.ie and www.springboardcourses.ie by selecting 'Institute of Technology Carlow programmes.
A helpline for applicants will be available on 059 91 75280 and queries can be emailed to springboard@itcarlow.ie
Our courses in On-site Wastewater Treatment and Disposal and the Bachelor of Engineering in Buildings (Energy Management) were designed in direct response to a cross-industry demand for greater sustainability practices. The need to upskill and reskill people to be sufficiently equipped for the demands of the green economy is a key objective of the Future Jobs Skills strategy.
Applications open today (Wed 16 June) and a helpline will be available on 059 91 75280 while queries can be emailed to [email protected]
Added to that Waterford IT launches its part-time/flexible and Springboard course listing with an online open evening from 6.30 to 7.30pm.
Adult learners who have missed the CAO 1 May late application deadline for starting on a full-time undergraduate course this September can find out about 80 other courses they can still apply for at an upcoming virtual open evening.
Courses range from individual specialist modules to short courses to full major awards. Further information including fees and indicative delivery model for each course is available at www.wit.ie/parttime.
Interested people can register for the event at www.wit.ie/events.