KCLR News
Election candidates moveable billboard sparks controversy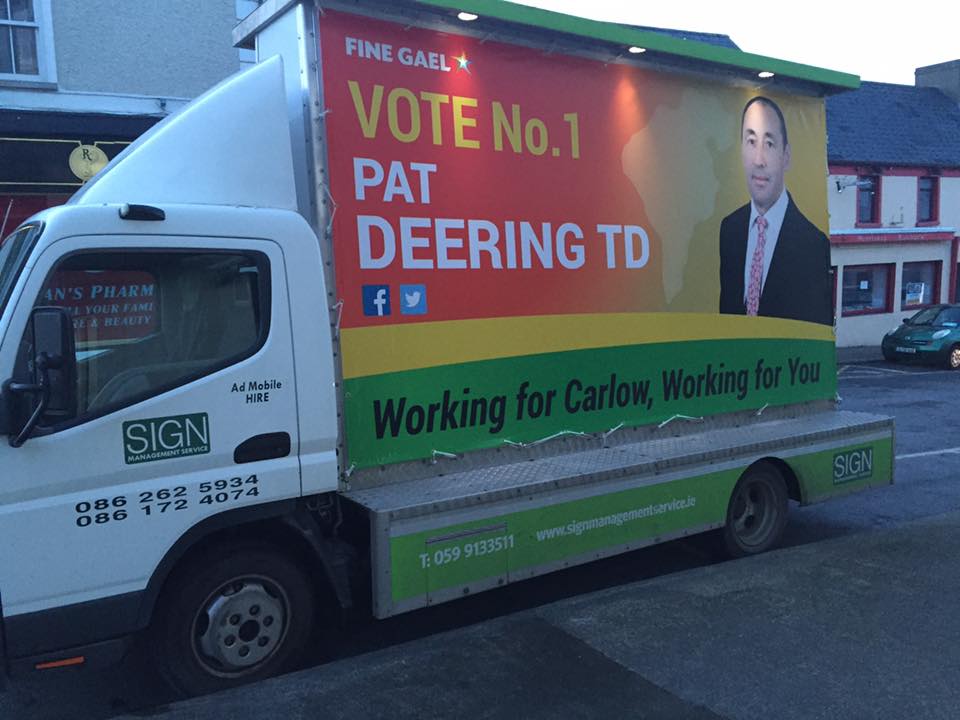 Carlow county council are investigating whether an election candidates van and billboard are actually breaching any laws.
The date for polling has not been officially announced yet and the litter laws say posters can only go up when it is.
Concerns have been brought to the local authority about a van bearing a billboard sized poster of Pat Deering which has been spotted in various locations around the country.
Director of Services with the local authority Dan McInerney has confirmed to KCLR news this morning that they were in touch with Deputy Deering last week about it BUT only in relation to a location where it had been causing an obstruction for motorists and he says it was promptly moved.
In terms of the Roads Act it seems its not breaking any rules but the planning department is also to look into the matter.
He's not the first candidate to spark debate about election poster rules – others have come in for criticism in recent weeks for using their election poster images to promote public meetings.