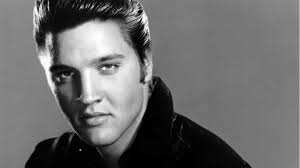 Dust off your blue suede shoes if you're heading to Hackettstown this weekend.
The annual Elvis Roots festival is kicking off today and runs for the next two days.
There'll be nothing but Hounddogs in Hacketstown this weekend as the Elvis Roots Festival rocks 'n' rolls into town.
If you "can't help falling in love" with the King of Rock n Roll – then "dust off your blue suede shoes " and prepare to rock, jail-house style!
The festival will officially open at midday this afternoon, that's followed by a children's talent show, a performance from Luke Ray Lacey and street entertainment.
Organisers are expecting plenty of Elvis impersonators to be swinging their hips in Hackettstown all weekend long.
So if the King is always on your mind, then it's time for a little less conversation, a little more action"