KCLR News
News & Sport
Equestrian community around the world go yellow for Carlow teenager who died tragically
The 15 year old, who was also a student of Kilkenny College, will be laid to rest today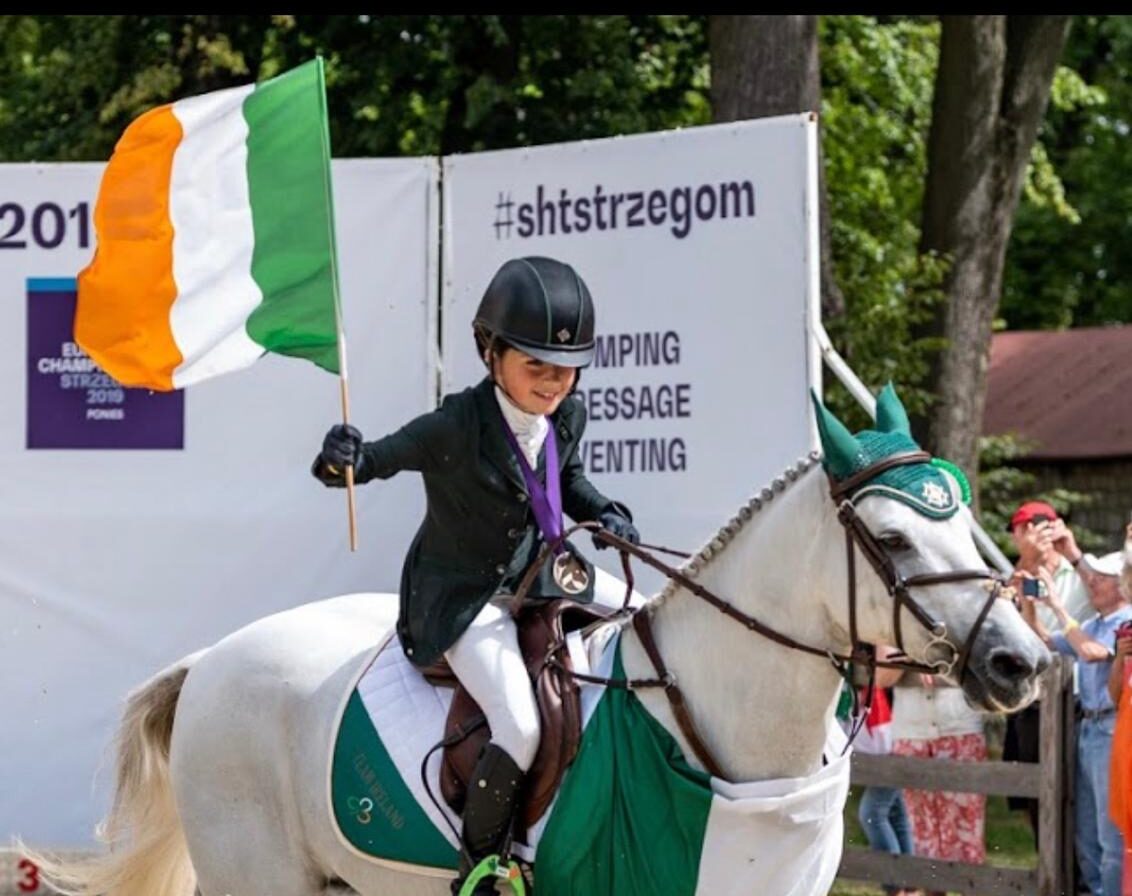 The equestrian community around the world went 'yellow' over the weekend in tribute to the Carlow teenager who died tragically last week.
Tiggy Hancock suffered fatal injuries following a fall from her horse at a training exercise in Dublin for the Irish eventing team on Wednesday.
Her funeral service takes place at The Church of the Good Shepard in Lorum at 2pm this afternoon (Monday) after which she'll be laid to rest in the adjoining churchyard.
Horse Sport Ireland's Acting CEO Joe Reynolds says riders across the world have been wearing yellow ribbons in her honour, telling KCLR News "It's really interesting how the equestrian world has turned yellow this weekend, Tiggy's favourite colour, the jockeys in Royal Ascot wore yellow ribbons, the Irish event riders in Germany are wearing yellow, the global champions tour wore yellow, the Iirsh team that are competing in the Nations Cup in Poland are all wearing yellow armbands, Tiggy was a great fan of the German rider Marcus Ehning and he's worn yellow armband in recognition of that".
He adds the equestrian community will continue their support today, noting "There will be a guard of honour; the eventing riders, pony clubs and Irish Pony Society will be doing a guard of honour on the road near the house and also at the church, Church of the Good Shepherd in Lorum, obviously the church is restricted because of regulations around Covid but there will be loudspeakers outside and there will be parking in the adjoining field".
To facilitate this, there will be some traffic restrictions in place, as Mr Reynolds outlines "So the Bagenalstown to Kiltealy Road will be closed, that's the L3001, it's closed between Ballycormick Cross and Corries Cross from 1:15 to 1:45, the guards will be there and diversions have been set up and local roads around Lorum church will be closed between 1pm and 4pm, I think the family would appreciate that if people that are free and available might line the route it would be a fitting tribute".