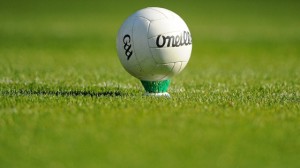 The quarter finals of the Feile Peil competition get under way this afternoon at venues across Carlow, Wicklow and Wexford.
In Division one, Eire Og face New York while Fenagh face Austin Stacks of Kerry.
In Division six, O'Loughlin Gaels take on Carragan of Antrim while St Patricks of Carlow face Senechalstown of Meath.
In Division seven, Muinebheag face Kilpeacon of Limerick while O'Hanrahans take on Carrick Sarsfields of Longford.
Finally in division ten, Danesfort face Hertfordshire in the last eight.
(W- Win, D- Draw, L- Loss)
BOY'S COMPETITION
Division 1 Group B
Eire Og (Carlow)
L Templeogue Synge Street (Dublin) 2-4 v 2-7
W Horeswood (Wexford) 7-11 v 1-4
W Ballinascarthy (Cork) 3-6 v 0-2
Division 1 Group C
Fenagh (Carlow)
W Longstone (Down) 1-11 v 1-6
W St Martin's (Wexford) 3-7 v 0-0
L Eoghan Rua (Derry) 1-1 v 1-3
Division 2 Group B
Clonmore (Carlow)
L Patrick Sarsfields (Antrim) 1-3 v 4-3
L Starlights (Wexford) 0-5 v 2-3
L Ratoath (Meath) 1-5 v 2-8
Division 2 Group C
Myshall (Carlow)
L Castlebar Mitchells (Mayo) 0-2 v 4-6
D Sarsfields (Wexford) 2-6 v 2-6
L Clann Eireann (Armagh) 3-4 v 5-6
Division 3 Group B
Mount Leinster Rangers (Carlow)
L Raheny (Dublin) 1-1 v 10-11
L Blackwater (Wexford) 1-3 v 3-6
L Ferbane (Offaly) 0-0 v 3-10
Division 3 Group D
Michael Davitts (Carlow)
L Cavan Gaels (Cavan) 1-1 v 5-5
L Castletown (Wexford) 2-8 v 6-4
L Coralstown/ Kinnegad (Westmeath) 0-6 v 2-5
Division 4 Group A
Burren Rangers (Carlow)
L Passage West (Cork) 0-2 v 5-0
L St Annes (Wexford) 1-1 v 6-6
L North London 0-1 v 0-13
Division 4 Group C
Rathvilly (Carlow)
L St Mary's (Louth) 2-2 v 3-14
W Camross (Wexford) 1-10 v 0-6
L Ennistymon (Clare) 1-2 v 3-9
Division 6 Group A
O'Loughlins (Kilkenny)
W Cloughbawn (Wexford) 8-9 v 2-6
W St Marys (Leitrim) 2-4 v 1-5
W Avondale (Wicklow) 6-5 v 1-2
Division 6 Group B
Tinryland (Carlow)
L St Oliver Plunketts (Dublin) 0-4 v 6-8
W Adamstown (Wexford) 5-6 v 1-3
L Erin's Own (Antrim) 2-4 v 4-3
Division 6 Group C
St Patrick's (Carlow)
W St Broughan's (Offaly) 2-6 v 0-5
W St Patricks (Wexford) 2-5 v 1-4
L Gaoth Dhobhair (Donegal) 2-3 v 4-5
Division 7 Group B
Muinebheag (Carlow)
D Clondegad (Clare) 3-4 v 3-4
W St Joseph's (Wexford) 3-6 v 0-2
W Eastern Harps (Sligo) 2-7 v 0-0
Division 7 Group D
O'Hanrahans (Carlow)
W Ilen Rovers (Cork) 7-1 v 3-4
L St Mary's (Wexford) 3-1 v 3-3
L Silverbridge (Armagh) 2-6 v 4-11
Division 8 Group C
Palatine (Carlow)
L Drumlane (Cavan) 1-3 v 2-5
W Stratford Grangecon (Wicklow) 4-8 v 0-4
L Warwickshire 0-3 v 1-4
Division 10 Group B
Kildavin Clonegal (Carlow)
L Strokestown (Roscommon) 0-7 v 3-8
W Marshalstown (Wexford) 4-6 v 1-0
L Kilconly (Galway) 0-4 v 7-9
Division 10 Group C
St Mullins (Carlow)
L Graigcullen (Laois) 2-1 v 4-11
W O'Hanrahans (Wexford) 6-4 v 2-2
D Hertfordshire 1-3 v 0-6
Division 10 Group D
Askea (Carlow)
L Portlaoise (Laois) 3-0 v 4-4
L Castle Mitchells (Kildare) 0-0 v 3-13
L Danesfort (Kilkenny) 0-2 v 5-9
Danesfort (Kilkenny)
W Castle Mitchells (Kildare) 3-2 v 1-3
W Portlaoise (Laois) 10-3 v 3-1
W Askea (Carlow) 5-9 v 0-2
GIRLS COMPETITION
Division 2 Group C
Naomh Eoin (Carlow)
L St Eunans 2-4 v 4-5
L Baltinglass 3-5 v 3-6
L St Oliver Plunketts 0-1 v 1-7
Division 3 Group A
Old Leighlin (Carlow)
L Carryduff 3-2 v 3-4
W St Nicholas 2-3 v 0-1
L Clann nan Gael 3-0 v 3-6
Division 3 Group B
Burren Rangers (Carlow)
W Na Piarsaigh 3-6 v 0-3
L Valleymount 2-6 v 3-6
D Cooley Kickhams 2-4 v 3-1
Division 3 Group D
Erin's Own (Kilkenny)
L Glynn-Barntown 0-6 v 2-1
L Loughnavalley 3-2 v 3-3
W St Johns Volunteers 4-7 v 0-0
Division 4 Group C
Tinryland (Carlow)
L Kinsale 1-1 v 4-7
D Bannow-Ballymitty 2-2 v 2-2
L St Pauls 1-1 v 5-2
Division 5 Group B
Mount Leinster Rangers (Carlow)
L Limerick 0-0 v 6-26
W Dun Beag 7-7 v 1-2
–
Clonmore (Carlow)
D Dun Beag 3-2 v 1-8
–
–