KCLR News
Fianna Fail leader to personally canvass in Carlow-Kilkenny every week in run up to by-election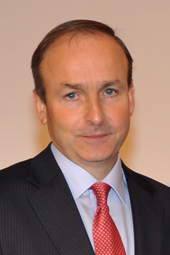 The Fianna Fail leader has committed to visiting Carlow and Kilkenny once a week in the run up to the by-election.
Michéal Martins been making headlines over the weekend as he rejects claims that his leadership is under threat if he cant get Bobby Aylward elected to the Dail in May.
Mr Aylward who is a former Dail Deputy says the party leader is being hugely supportive as he bids to get elected again.