KCLR News
Fine Gael to bid for 3 Dail seats in Carlow-Kilkenny again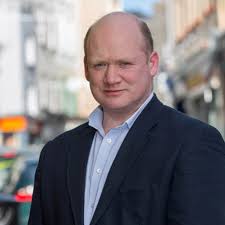 Fine Gael will bid for 3 Dail seats again in Carlow-Kilkenny.
They've added Councillor David Fitzgerald to the party ticket for the General Election.
Councillor Fitzgerald ran in Mays by-election but missed out on the seat finishing second to Bobby Aylward.
However he did secure nearly 14 thousand first preference votes and today he's been rewarded for that performance with the National Executive opting to add him as the third candidate for Carlow-Kilkenny in the General Election.
He joins Pat Deering and John Paul Phelan as they try to replicate the success the party had in 2011 with all 3 candidates getting elected to the Dail.
Fianna Fail will also run 3 with Labour, Sinn Fein, Renua Ireland and the Anti Austerity Alliance opting for 1 each.