KCLR News
Food Safety Authority issues another update on the recall of Kinder products over Salmonella risk
The FSAI is urging shops in Carlow and Kilkenny to take the affected products off the shelves and customers who have already purchased them not to eat them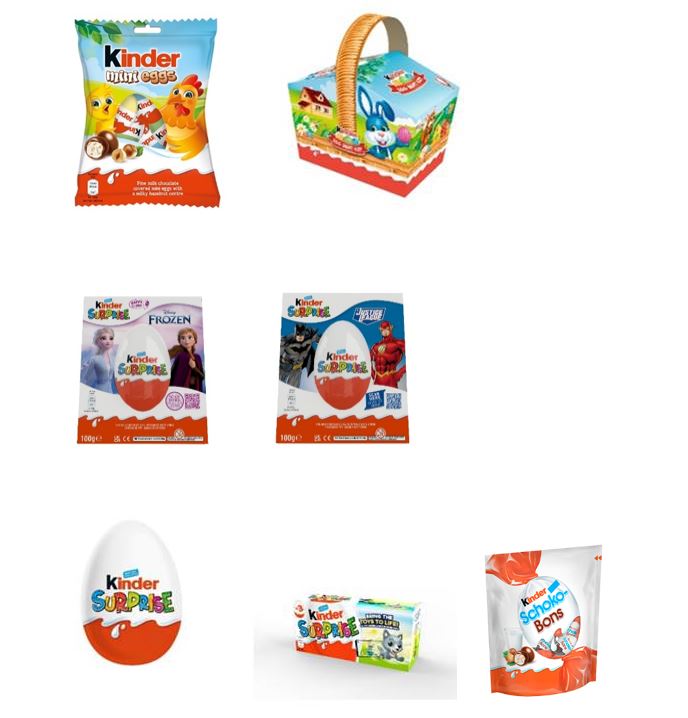 More Kinder Surprise eggs have now been recalled by the Food Safety Authority of Ireland.
In an update to it's latest recall the FSAI has expanded the guidance to include all Kinder Surprise products (20g and 3 x 20g)  with  best before dates up to and including 7th October 2022.
It's due to the possible presence of Salmonella.
This is now the latest list of Ferrero Kinder products that have been recalled by the FSAI:
Product

Pack size

Best before dates

Kinder Surprise

20g

All best before dates up to and including 7th October 2022

Kinder Surprise

20g x 3

All best before dates up to and including 7th October 2022

Batches Previously Recalled in FSAI Food Alert 2022.23 (Update 1)

Kinder Mini Eggs

75g

All best before dates between 20 April 2022 and 21 August 2022

Kinder Egg Hunt Kit

150g

All best before dates between 20 April 2022 and 21 August 2022

Kinder Surprise

100g

All best before dates between 20 April 2022 and 21 August 2022

Kinder Schokobons

200g

All best before dates between 20 April 2022 and 21 August 2022