KCLR News
News & Sport
Funeral of former Bishop of Ossory, Laurence Forristal, to take place in Kilkenny today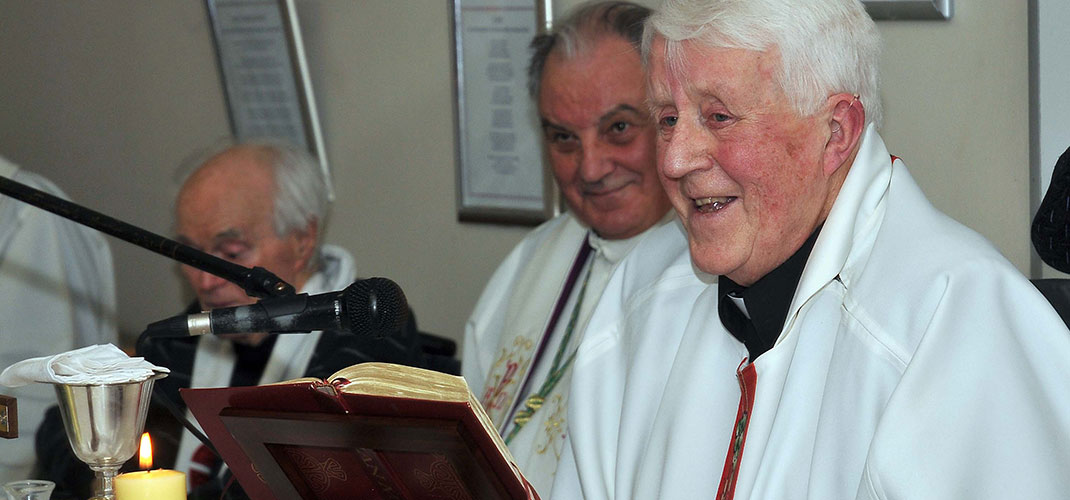 Former Bishop of Ossory, Laurence Forristal will be laid to rest this afternoon.
He died on Wednesday in St Luke's Hospital at the age of 87.
He was Bishop of Ossory for 26 years until his retirement in 2007.
He has been praised for his work in child safeguarding during that time which included the 1996 publication of the document, Child Sexual Abuse: Framework for a Church Response.
Monsignor Michael Ryan worked closely with Bishop Forristal and he's told KCLR News he'll be remembered fondly:
"He became our bishop in 1981 and I remember him saying at that time, 'I dedicate my life to the people of Ossory.'
"And looking back on his 26 yars as a bishop, I think that word, 'dedication', sums up so much about his life.
"He had an extraordinary commitment to his work as a bishop and his pastoral care for people was extraordinary."
His funeral will take place at 12 noon in St Mary's Cathedral with burial in the Cathedral cemetery.