KCLR News
News & Sport
High Court dismisses application by An Taisce re proposed Glanbia plant in South Kilkenny
Farming groups are calling for the plant to proceed without delay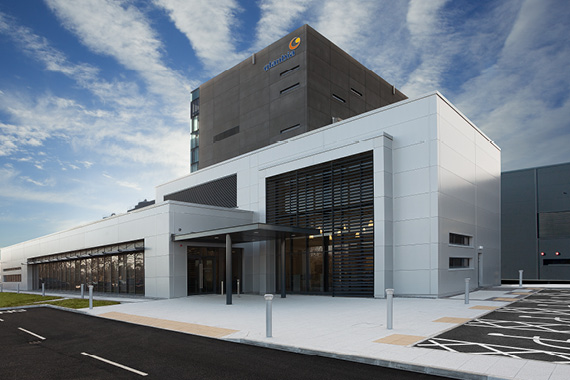 Farming groups are calling for Glanbia's new cheese plant in Belview to proceed now without further delay.
It's after the High Court this morning dismissed an application by An Taisce for leave to appeal the recent dismissal of their judicial review challenge.
The group has been contacted and KCLR News is awaiting their comment.
Glanbia Ireland has welcomed the outcome with CEO Jim Bergin outlining their commitment to bringing the project to fruition.
Glanbia statement in full:
"Glanbia Ireland welcomes today's High Court outcome on An Taisce's application for Leave to Appeal the recent High Court dismissal of their judicial review challenge.
On 20 April the High Court upheld the planning approval granted by An Bord Pleanála for a new cheese facility at Belview in County Kilkenny. The continental cheese production facility planned for Belview is a joint venture between Glanbia Ireland and international dairy firm, Royal A-ware.
Glanbia Ireland Chief Executive Jim Bergin said: "We are committed to bringing this project to fruition with our partners, Royal A-ware. This project, which is line with Government policy, is critical to our market diversification post Brexit, will support rural Ireland's post-Covid recovery and is of huge importance to the 4,500 farm families supplying milk to Glanbia Ireland."
Jim Bergin highlighted that the new plant will create a new product for new markets, reducing Ireland's current dependence on the UK cheddar cheese market.
"Glanbia Ireland is fully committed to sustainability best practice and is working with Government to secure a sustainable future for the agricultural sector, through AgClimatise and the Agri-Food Strategy 2030 process."
Glanbia Ireland Chairman John Murphy said that this decision is good for farmers, good for jobs and good for the south-east region. He said that there is now a moment of opportunity for considered engagement between all parties".
Farming groups too have been reacting to KCLR – see the statements from the ICMSA and IFA below.
ICMSA Statement

"Responding to the High Court's decision to reject the leave to appeal against the permission granted to Glanbia's Belview plant, the President of ICMSA, Pat McCormack, said that he hoped that the decision of the High Court would be accepted allowing the plant to proceed as soon as possible.   Mr. McCormack said that the proposed plant had now been examined in exhausting detail by numerous authorities and experts and all had given permission – subject to conditions.   He said that it is time for the matter to move forward with the Belview plant proceeding and becoming a critical piece of infrastructure for the South East.
"There's going to be other proposals all across Ireland in the years ahead that will involve the same questions and the same objections. We are all – farmers, environmental groups and regulatory bodies – going to have to work out a system where we put forward our analysis based on our best data – and then accept the verdicts of those charged and qualified to make the final decision and do this in a timely manner", said the ICMSA President.
"ICMSA always believed that this plant was in the interests of Ireland's dairy sector and the wider south east region and we further believe that it can – and it will – be planned and operated in accordance with the most advanced environmental standards and thinking.   It's time for all involved in the debate to show their confidence in our ability to weigh-up these questions and make the correct decisions. This plant should be built without any further delay", said Mr McCormack.
IFA Statement:
"IFA President Tim Cullinan said the Glanbia cheese plant should proceed without delay after an application by An Taisce to seek leave to apply to the Court of Appeal was turned down this morning.
The project has now been fully considered by Kilkenny County Council, An Bord Pleanála, the High Court and this latest application. On each occasion, the process has found in favour of developing the plant.
"The decision not to allow a further hearing of An Taisce's objection to the Glanbia cheese plant is the fourth time the project has been upheld," he said.
"An Taisce has a prescribed role in the planning system, but they also have a duty to act responsibly. On each occasion, the process has found everything is in order. Objecting for the sake of it is an abuse of the system," he said.
The Glanbia project was designed as a response to the challenge from Brexit and the need for our sector to diversify its products and seek new markets.
"As the most exposed sector in the country, it's reckless of any organisation to obstruct a valid initiative that is designed to safeguard the livelihoods of farm families and the rural economy in the south east," he said."