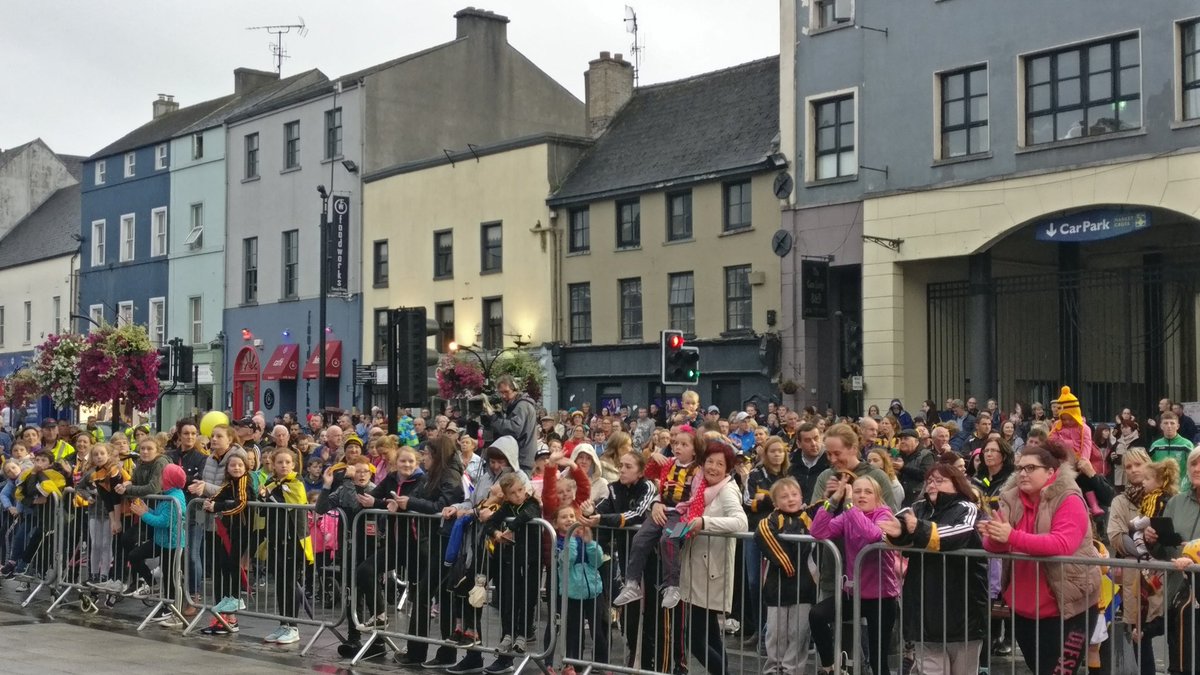 Despite the bad weather & All Ireland loss, moods were not dampened at last evening's homecoming for Kilkenny's Senior Camogie Team.
A couple of hundred fans, friends & family members turned out to cheer on as the crew returned home after Sunday's battle with Cork in Croker.
Manager Ann Downey thanked those involved with camogie & the GAA in Kilkenny – but had special mention for her squad & its supporters.
For more on our sporting coverage of this & other topics click here