KCLR News
News & Sport
IPU warns that chemists in Carlow and Kilkenny can't be used to jump the vaccine queue
The service is for people aged over 50 who've not yet had a first dose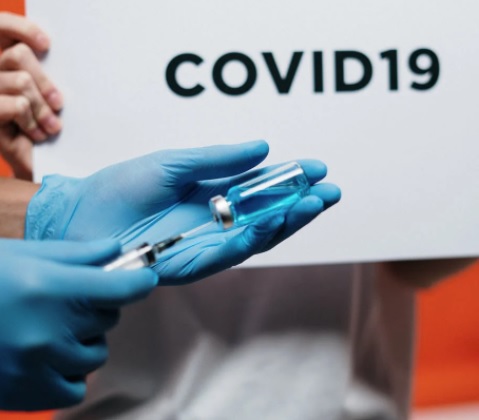 You can't use your local chemist to jump the queue if you're fed up waiting for your second dose of a Covid-19 vaccine.
19 local pharmacies, ten in Kilkenny and nine in Carlow (see below) signed up to provide the service from this week with the Johnson and Johnson jab, but it's only for people over 50 who haven't their first dose of another vaccine.
Darragh O'Loughlin is General Secretary of the Irish Pharmacy Union and he's been telling KCLR News that "People have been waiting so long in some cases for the second dose of AstraZeneca but know there's a lot of research being done on crossing over and mixing vaccines but at this stage the health service and NIAC are not supporting that so if you've had your first dose of AstraZeneca you've to wait for the follow-up appointment in the vaccination centre to get your second dose".
He adds it's for those aged "50 or over, whether or not you've registered on the HSE's online portal, what's great about this is people don't need to register on the portal because although most people are internet savvy and most people can do it, there will always be some people that are not so internet savvy or don't have the connectivity, don't have a smartphone, maybe have literacy difficulties and so on and haven't been able to register themselves".
Pharmacies signed up to the service are: (contact details for each here)
Boots at High Street and MacDonagh Junction Shopping Centre in Kilkenny City
Carroll's Pharmacy, Freshford
Crotty's Pharmacy, Bennettsbridge
Fallon's Pharmacy, John Street, Kilkenny City
Healy's Pharmacy, Thomastown
Keane's Allcare Pharmacy, John Street, Kilkenny City
Kissane's Pharmacy, Thomastown
Mulligan's Pharmacy, Piltown
Kissane's Pharmacy, Graignamanagh
Bagenalstown Pharmacy
Chemco Pharmacy, Supervalu Shopping Centre Carlow
Kelly's Pharmacy, Graiguecullen
Lawlor's Pharmacy, Rathvilly
McCauley Health & Beauty Pharmacy, Fairgreen Shopping Centre, Carlow
Morgan's Medical Hall, Tullow
Morrissey's Medical Hall, Carlow Town
The Family Pharmacy, Tullow
Tullow Pharmacy