KCLR News
News & Sport
Just weeks away from official opening of first segments of the South East Greenway through South Kilkenny
The project's been delayed for a number of reasons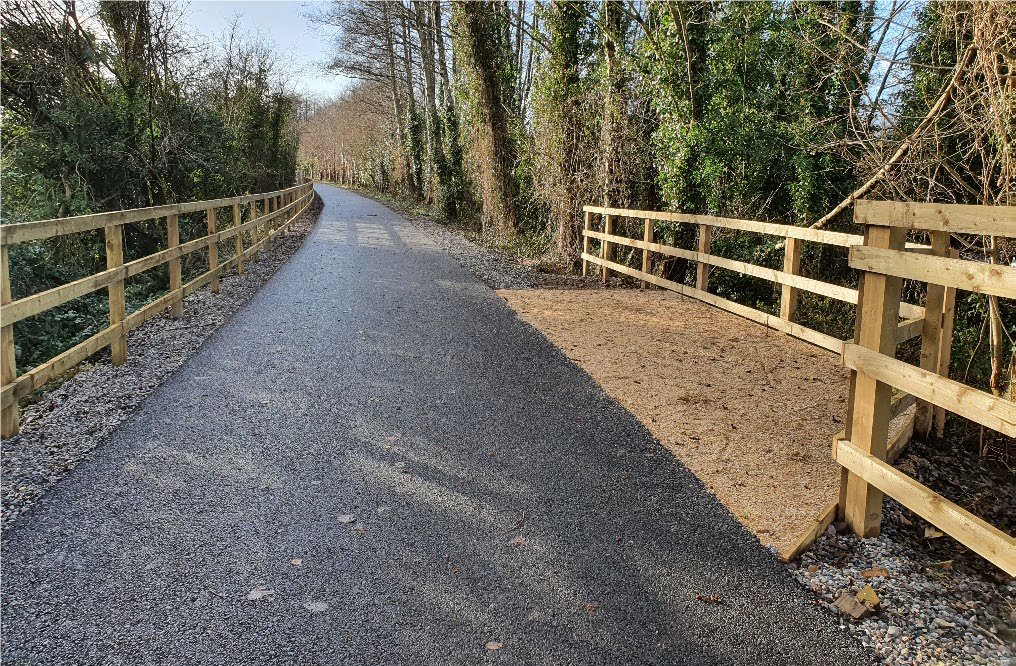 The first stretch of the South East Greenway's set to open.
It's later than expected and an exact date's yet to be finalised as ministerial confirmation's awaited but Piltown councillors have been told it will happen next month for the first three lots of the amenity for which most, 24km, is in south Kilkenny.
Director of Services Denis Malone outlines the timeline for the rest, beginning with Lot 5A which runs into Rosbercon from the Glenmore area and which has gone to tender;"Tenders have come back, we've five tenders in for the process, that's being examined at the moment, hopefully we'll get a successful tender out of that and those works should start later in the summer with a view to completion late 2025, other sections that are continuing on in their design process, sections 5B, 6 and 7, they're currently going through detailed design, they'll follow on tenders and hopefully those works will start either later this year or early next year with a view to all completed by 2025″.
Earlier opening dates had been mooted in the past but have been pushed out due to a number of reasons as Mr Malone outlines; "We've run into some rock challenges around the Pink Rock, an engineered design solution needs to be trialed first before we can open any or go to contract on a greenway to get the best economical solution to the railway which goes through a significant rock cutting there at the moment, there have been challenges around delivery of the thing due to Covid as well, that delayed as well, so there has been definitely challenges but we're still on track to open by the end of 2025".
Added to that a feasibility study on linking up to Woodstock Inistioge's gotten the green light with backing from Transport Infrastructure Ireland while the aim too continues to eventually link up to Dublin and Cork.
For more on the project see here