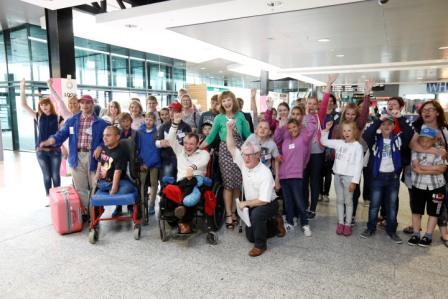 There's just a day to go until Kilkenny families open their homes once again to children from Chernobyl.
31 children and young adults from Vesnova orphanage touch down in Shannon Airport for their annual summer respite tomorrow.
However, one of the local host parents says it's been a bad year funding-wise for the Chernobyl Kilkenny Outreach group.
Speaking to KCLR, Eileen Morrissey says despite raising 20 thousand euro in their June bank holiday weekend cycle they still need more money.
She says the flights alone to get the visiting group here and back cost around 19 thousand euro.