Kilkenny IFA Chairman says farmers prepared to go further if no compromise found on beef prices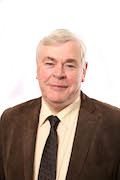 The Beef Forum will meet again later as the row over prices rolls on.
Farmers and meat processors will take part in the meeting later – after the IFA held a 48-hour demonstration at plants across the country earlier this wek.
The Agriculture Minister says he's confident that an acceptable compromise can be found.
But if that doesn't happen Kilkenny IFA Chairman John Bambrick says farmers are prepared to go even further.