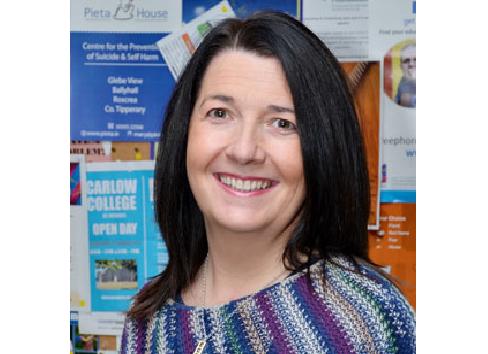 At least one person has now declared an interest in filling the Carlow County Council seat left vacant by Anne Ahern.
Anne announced her resignation at Monday's council meeting.
As of this morning, Andrea Dalton – who's a Senior Community Worker with St Catherine's Centre in Carlow – is the only person to have declared an interest in filling that seat for Fianna Fáil.
Andrea told KCLR this morning she feels she has plenty of relevant experience:
"I'm throwing my hat into the ring. I'm very interested in taking up the position. I'm from Carlow and I've been working in Carlow in St Catherine's for over 20 years, and in community work in Carlow.
"I'm chairperson of the LCDC. I have a very good track record in community work working with the people of Carlow so I'm putting my hat in the ring there.
"I think it might help that I'm a female as well. As you know, Anne was the last female on the County Council."