KCLR News
News & Sport
Local fire Chief warns of potential for blazes to take hold in Carlow and Kilkenny with fears the current Orange warning will be upgraded to Red
Extremely dry conditions for the time of the year could see any spark spread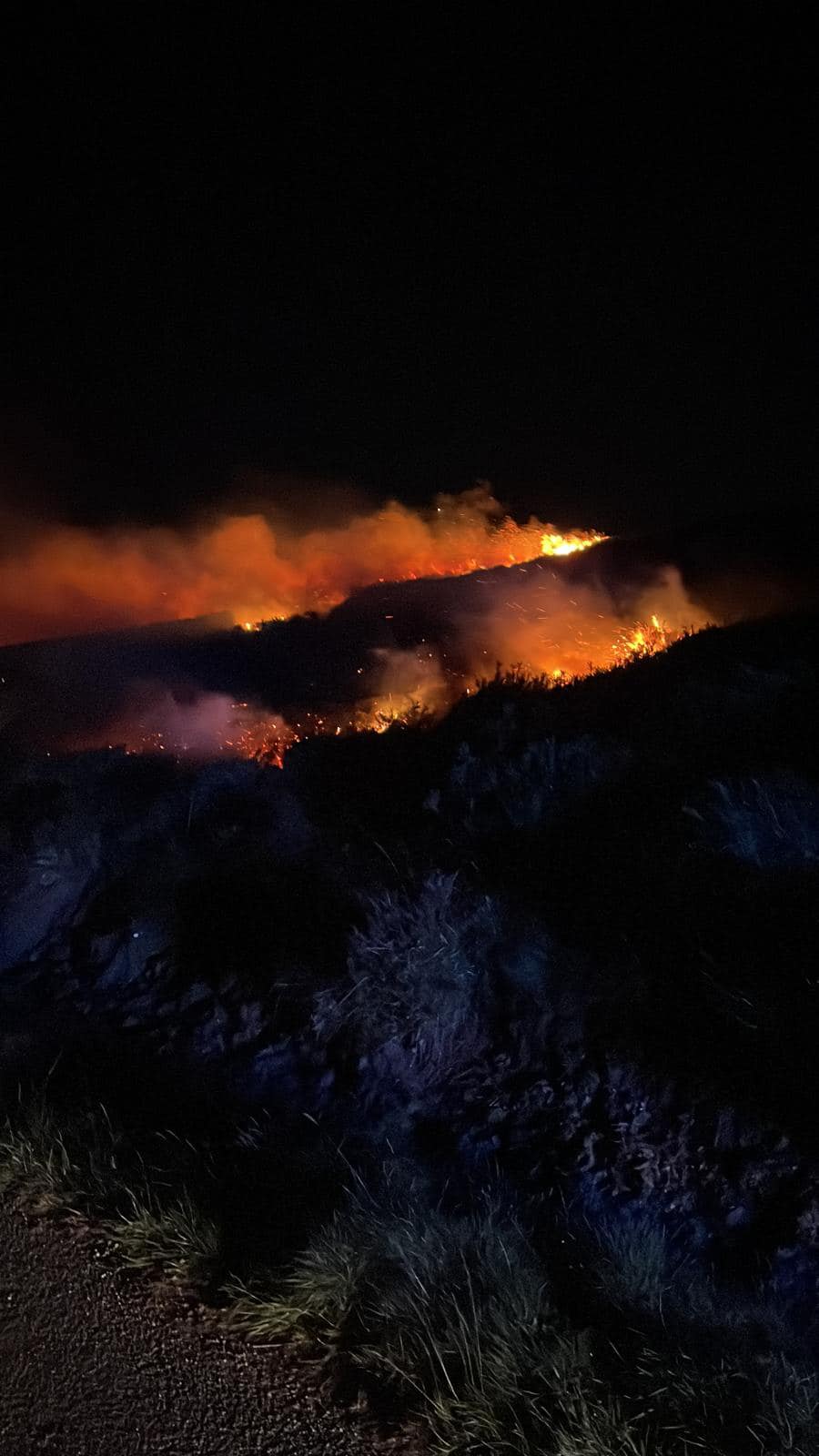 An orange fire warning in effect could be upgraded to red by the Department of Agriculture this weekend.
The fine weather has brought extremely dry conditions for this time of year and any fire could quickly get out of control.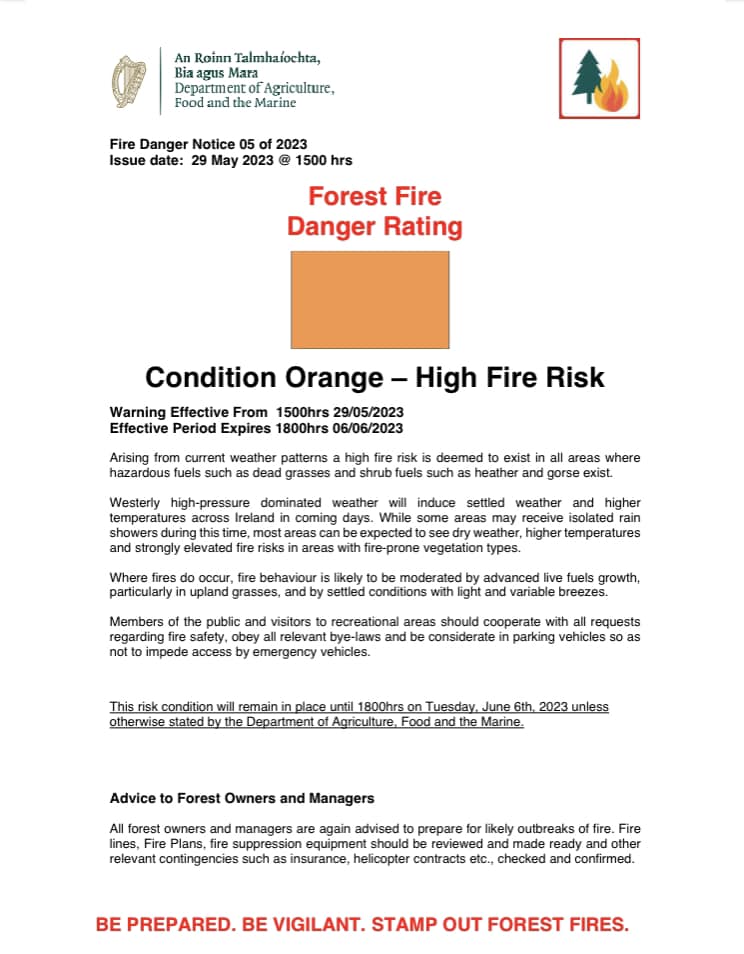 Added to that a number of fires appear to have been deliberately set on Mount Leinster several night this week.
And Acting Carlow Fire Chief Liam Carroll is appealing for people to stop this behaviour as it is highly dangerous at the moment telling KCLR News; "An orange forest fire warning in place until 6pm next Tuesday and just given the current weather forecast and the conditions that are in place, I was recently made aware that that might extend to a red warning, now that's going to depend on the weather forecast, but just the conditions that are there at the minute, obviously an orange weather warning so just grasses and that, outdoor conditions, the forest, just a very high fire load".
He's reminding us all that setting fires outdoors in certain settings is illegal and at the moment highly likely to spread; "You know illegal, deliberate fires, for whatever reason, so I really would appeal to people just to stop that type of behaviour, just without the actions and interventions of our crews large tracks of forestry are in danger, there's financial cost to Coillte and the forestry owners, there's the environmental cost as well, birds are nesting at this time of year and huge releases of carbon dioxide and other toxic projects of combustion so I really would appeal to people just to stop that type of activity".
And he adds that he's concerned that some people are still trying to light fires to burn lands on Mount Leinster after blazes on Tuesday and Wednesday nights; "Quite a number of fires at the Nine Stones carpark, just in our usual spots, firefighters battling a fire in the Nine Stones carpark for nearly four hours then the previous night we had firefighters there again from Bagenalstown for another three hours, so it's late in the year for the Spring season but it's also early in the year for the Summer season of fires so it's not something we see this time of the year, you know these type of fires and these type of fires on open ground".
Smoke has again been seen in the vicinity in the early hours of this (Friday) morning.