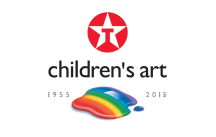 Nine Carlow students have won top prizes in this year's 61st Texaco Children's Art Competition.
The competition took place last week and saw 15-year-old Gaelcholáiste Cheatharlach student, Lucy Deegan, claim 2nd place and 350 euro in the 14 to 15 years age category for her work entitled heroins.
Lucy's sister Annie Rose  and her brother Tom , both won Special Merit Awards for their works entitled 'Portrait of my Mother Fionnuala' and 'Crow'.
Other Carlow winners included students from Presentation College, Newtown Dunleckney National School, Gaelscoil Eoghan Uí Thuairisc and Carlow National School.
Prizes will be presented at an awards ceremony in Dublin next month.