KCLR News
News & Sport
Locals hit out at fake plastic trees replacing the usual pine ones installed for Christmas in Kilkenny city
Listener Lucy too's not impressed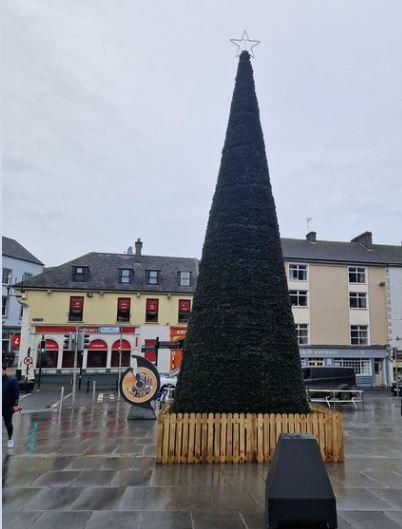 A local councillor's among those hitting out at the decision to install fake festive plastic trees in Kilkenny city.
The usual Pine on the Parade Plaza's been replaced by a man-made one.
Cllr David Fitzgerald says it's something that many have been onto him about and he dispelled claims the move was made for environmental reasons during an appearance on The KCLR Daily.
Hear what he had to say on this and other issues here;
While listener Lucy too had something to say;