KCLR News
McGuinness confirms NO vote in Fridays referendums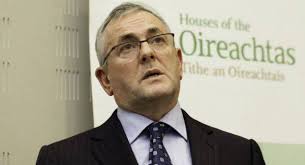 Carlow-Kilkenny TD John McGuinness has confirmed he'll vote NO in the same-sex marriage referendum on Friday.
The local Fianna Fail deputy told the Irish Times in a poll of all TD's and Senators that he will not back the official party policy on the issue.
He's also confirmed he'll vote against the referendum to lower the age at which a person can run for president from 35 to 21.
Mr McGuinness is one of just three TDs who've confirmed they'll vote NO to same-sex marriage, joining Independents Mattie McGrath and Michael Healy-Rae.