KCLR News
News & Sport
MSD Ireland creating 670 jobs as part of €1billion investment in Carlow and Dunboyne sites
Active recruitment's underway for 100 of the positions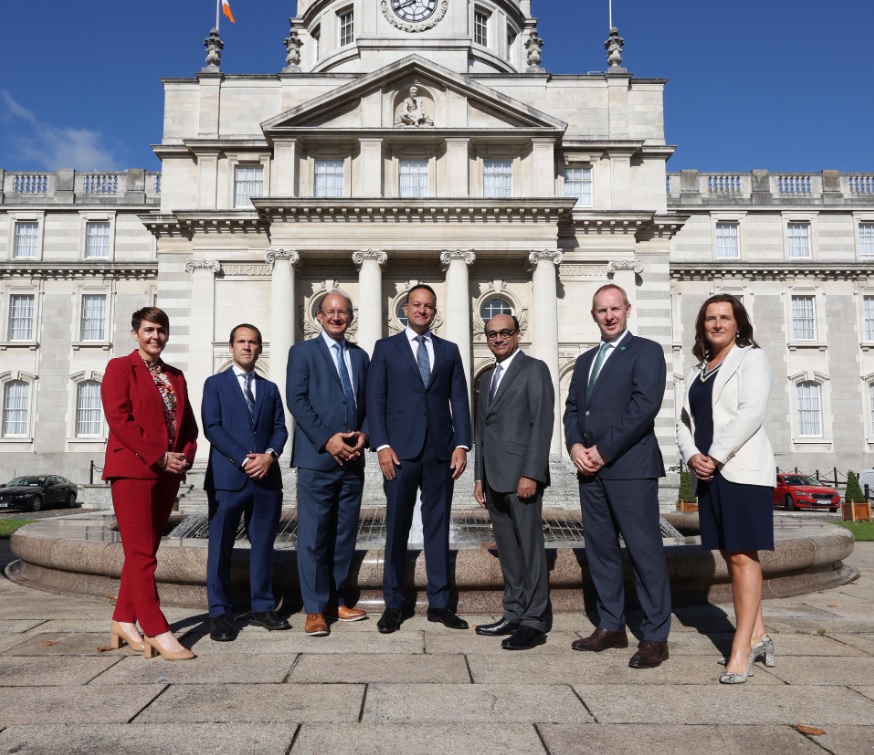 670 new jobs are being created by MSD Ireland in Carlow and Dunboyne.
The healthcare company's investing €1billion in a new state-of-the-art site in Co Meath as well as an expansion of its Carlow town facility.
It'll bring employee numbers in Ireland to over 3,100.
Active recruitment is underway for 100 positions in a wide range of roles in engineering, science, manufacuring operations, quality and more.
Speaking about the announcement, Taoiseach Leo Varadkar TD said: "This is fantastic news for counties Meath and Carlow with the opening by MSD of its new state of the art facility in Meath and the expansion of its Carlow site. The €1 billion investment by MSD is creating 670 jobs and expanding the company's operations. It reinforces the Government's commitment to balanced regional development, and further enhances Ireland's global status in the pharmaceutical sector."
Sanat Chattopadhyay, Executive Vice President & President, Manufacturing Division, MSD, said: "We are delighted to mark yet another new chapter in our long-standing legacy in Ireland. Our business has long recognised the unique value our Irish sites add to our global network, and the significant contribution our 3,100 talented colleagues here in Ireland make in helping us create a positive impact in the lives of people and patients all over the world. Our MSD Carlow expansion and new MSD Dunboyne facility are both pivotal components of our global operations. These two facilities will yield substantial enhancements to our manufacturing capabilities, enabling our global network to better address the always-evolving demand for vaccines and medicines worldwide."
Marie Martin, Site Lead at MSD Carlow, said: "Today's announcement is a testament to the talent, hard work, and commitment of our team in Carlow and our colleagues across Ireland and internationally, who truly take our mission to Invent for Life to the next level every single day. Over the past 15 years, we are proud to have built a world-class centre of excellence for MSD in Carlow. We're proud to be making our mark when it comes to positioning Ireland as a world-leader in pharmaceuticals, driving invention and innovation forward from Carlow to the world."
Eva Gallagher, Site Lead at MSD Dunboyne, said: "Today marks a significant milestone in MSD Dunboyne's journey as we officially open our new, state-of-the-art facility. At MSD, our focus is always on the patient and by harnessing the expertise and synergy between our exceptional research and manufacturing teams, we are not only shortening the timeline for drug development but also creating healthier, happier futures for patients worldwide."
Michael Lohan, CEO of IDA Ireland, said: "This announcement by MSD Ireland at their operations in Carlow and Dunboyne is most welcome. MSD has a long and proud history in Ireland and it's wonderful to see this continued investment. This announcement not only exemplifies MSD Ireland's commitment to patients, but also underscores Ireland's growth as a global hub of excellence in Life Sciences research and manufacturing. I wish MSD continued success and assure them of IDA's continued partnership." 
Details on open roles at MSD Ireland are available at https://jobs.msd.com/ireland