KCLR News
News & Sport
Nearly 80% of septic tanks inspected in Kilkenny last year failed while Carlow's rate was a little better
But it seems there's a good record locally when it comes to resolving issues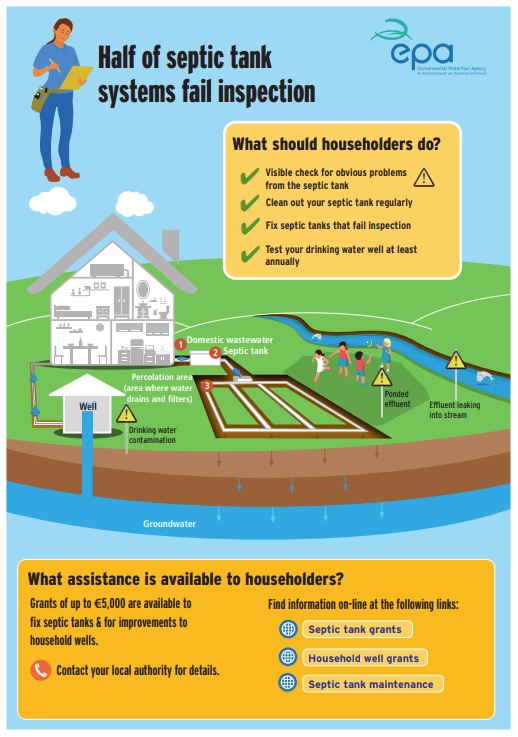 Nearly 80% of septic tanks inspected in Kilkenny last year failed.
However, the county has a good record when it comes to resolving issues as 82% of the systems found to have failures since 2013 have been fixed.
Carlow's record is even better with all system failures since 2013 resolved and the county only saw a failure rate of 20% in 2020.
The information is contained in a new report from the Environmental Protection Agency which shows 34 tests were carried out locally in 2020 – 10 in Carlow and 24 in Kilkenny.
For more on that report click here and for advice on the inspection process see below: