The Frequency
Netflix deliver early Christmas present for House Of Cards fans #FU2016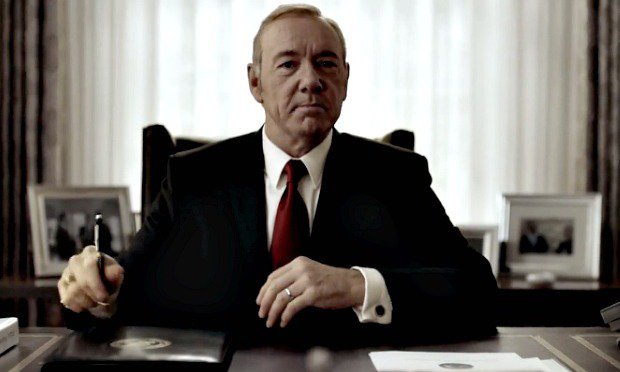 "America, I'm only getting started."
Bold words from President Frank Underwood in the 28 second teaser trailer released in the early hours of Wednesday morning for season four of Netflix original, House Of Cards.
https://twitter.com/HouseofCards/status/676958648069840896
Kevin Spacey's work on the new series (as of Friday) was 'soon to wrap' but fans will have to wait until the first week of March before all the episodes drop on Netflix.
There's a lot of House Of Cards fans knocking around KCLR towers – myself included – who may well need to pencil in a long weekend around it's release. To keep yourself occupied between now and then, you could go back through the past three season on Netflix to get reacquainted with the devilish dealings of Frank Underwood, or better still, head over to the campaign website to go behind the scenes of the buildup.
A rocky marriage, the addition of Neve Campbell as a season regular (another reporter or White House staffer perhaps), a rival power couple, the resurgance of Doug, and more or all we might know about what March holds but we'll be steering clear of spoilers until then and knocking off work early that Friday to get stuck in.