KCLR Blog
New church & retreat centre for North Kilkenny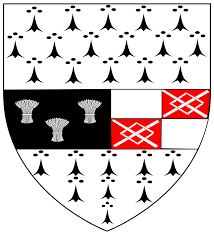 It looks like one North Kilkenny town will be getting a new church and retreat centre.
Provisional planning permission has been granted to the Irish Friends of the Foyer of Charity.
If the project gets the full go-ahead a new two-storey retreat centre, consisting of a church, an oratory, lecture facilities, a library and recreational spaces for retreats will be built in Johnstown.
The application was lodged in May of last year by the Friends of the Foyer of Charity.
According to their website, The Foyer of Charity is a Catholic community of men and women which was founded in 1936 in France but it wasn't until 1999 that they were approved by the Pontificial Council as "a private association of the Faithful of International Character".
Their site in Johnstown would also have en-suite bedroom accommodation, dining facilities, parking and a bell tower.
15 conditions are being imposed by Kilkenny County Council including that the bell can only ring at noon and 6 in the evening each day, and also that they have to mind the existing trees and hedgerows in order to protect the local bat population.
This would all be built between the townlands of Rathlogan and Glashare and a full decision is due next week.