KCLR News
New 'urban slow zones' for housing estates unveiled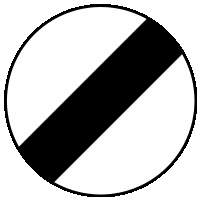 The Transport Minister says it won't be mandatory for housing estates to apply a 20 kilometre an hour speed limit when new laws are introduced later this year.
Paschal Donohoe is today unveiling the changes which have been brought about following a campaign by Kilkenny mother Roseann Brennan.
It will see the speed limit in residential areas reduced to 30 kilometres per hour, while further rules later this year will give the option of a 20 kilometre limit.
However Minster Donohoe says the setting of the limit will be at the discretion of the local authority.
Meanwhile motorists can decide what speed to use when driving on narrow country lanes from today.
The Minister is also introducing a new rural road sign, which is a white circle with a black diagonal stripe.
It means drivers can use their own judgement in deciding what speed to drive at – though it must be below the limit for the area.