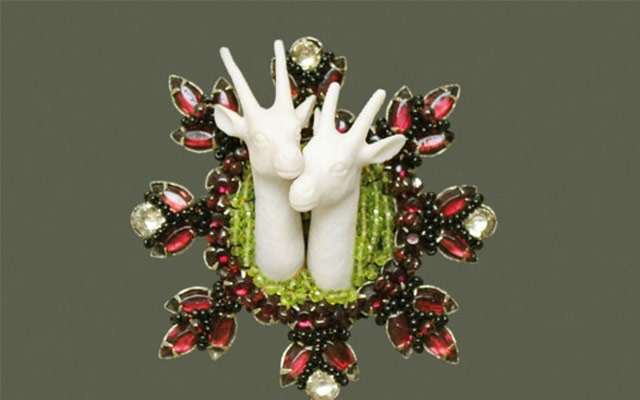 It's not every day of the week you get to try on funky jewellery before going on air, but that's what happened at the National Craft Gallery earlier this morning.
Their latest show, Not Too Precious, opens on Friday and runs until the end of March.
For context,
Not Too Precious explores inspirational work by 25 international jewellers using materials for their expressive potential rather than for their intrinsic value. Radical artist jewellers of the late 1960s and 70s vigorously rejected the idea that jewellery should be considered 'precious' simply because of the materials of which it was made.
Today, the use of a huge variety of materials in jewellery is far more accepted, but economic pressures are putting that freedom of artistic expression at potential risk as people revert to traditionally 'valuable' materials for 'safety'. Not Too Precious challenges preconceptions about 'non-precious' materials by encouraging us to consider 'accrued value': what talented makers bring to their work through their ideas and skill.
Have a listen to the full conversation below between myself, Greg and Aileesh before the show's official opening on Friday night.