Nurses have taken to the picket line at hospitals around the country.
A 24 hour strike over pay and staff retention got underway at 8am. Locally, pickets have been placed on St Lukes hospital and at Kilcreene hospital which has closed for the day.
Nurses at the local Orthapaedic hospital spoke to KCLR from a bitterly cold picket line this morning saying they want pay parity but also stressed the importance of keeping young nurses here in Ireland and attracting home those who have already travelled abroad for better pay and conditions.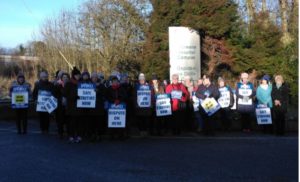 At St Lukes General Hospital up to 50 nurses are out this morning. They expect to be joined by more of their colleagues later on including psychiatric nurses.
Locals have been dropping coffee and treats to those on the picket line at St Lukes in a show of support for the action they are taking.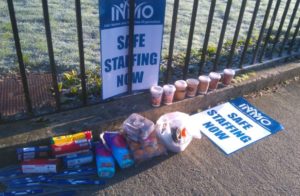 Liz Curran who is Industrial Relations Officer with the INMO told KCLR news this morning that plans are still in place to escalate the action next week.