Catch Up
Packed Lunch School Tour
Packed Lunch Tour at Scoil Mhuire Lourdes: John the Holly Sapling, Nature, and Being Green at Home
Packed Lunch Tour at Scoil Mhuire Lourdes at Tullow with thanks to the National Reptile Zoo.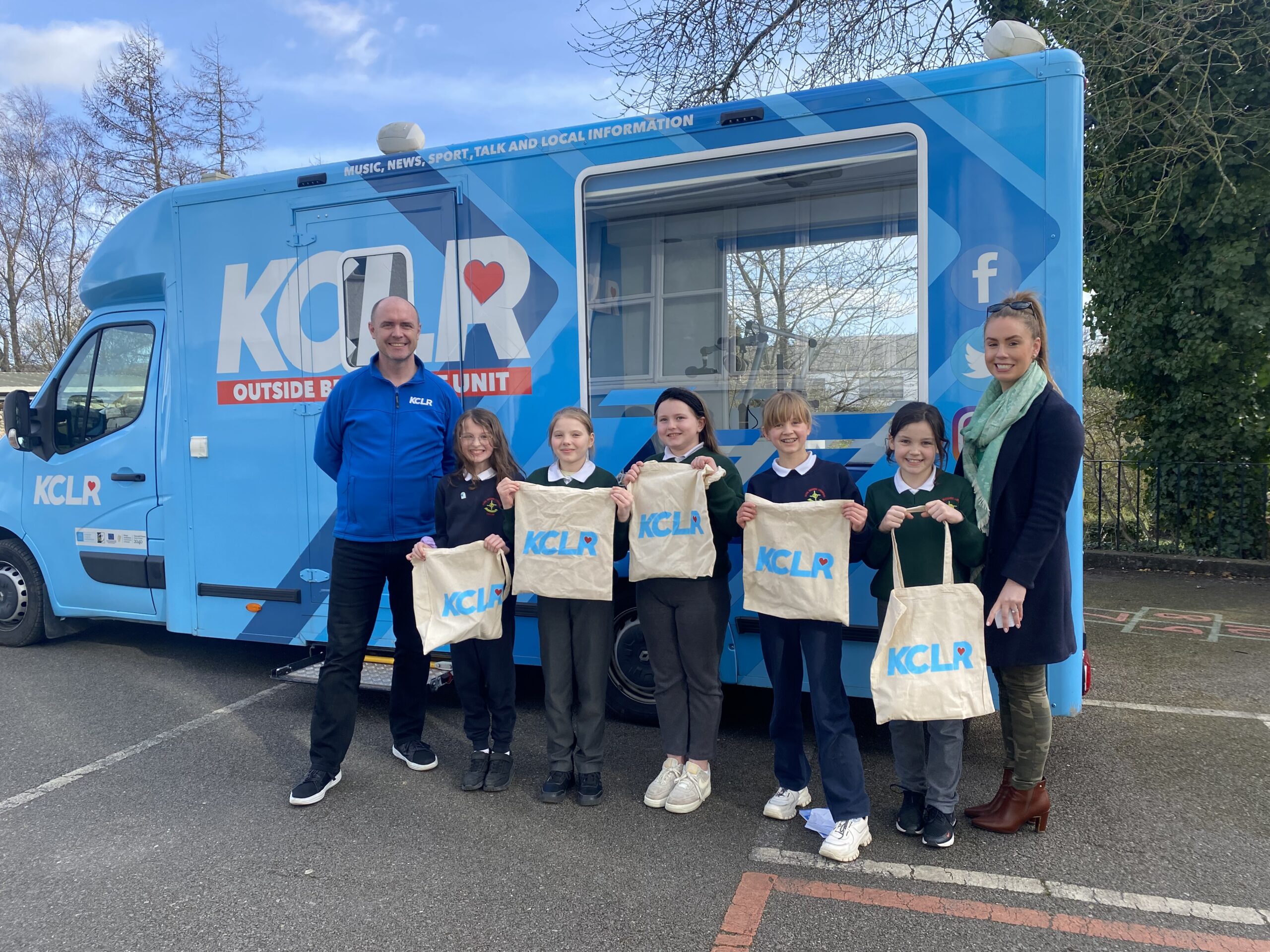 Brian Redmond and the KCLR Packed Lunch Tour team had a fantastic day at Scoil Mhuire Lourdes in Tullow.
The Green Schools Committee – Emily, Sophie, Jagoda, Ella, and Darina – join us this morning. They tell us about being green and taking care of the environment.  We also hear about John the Holly Sapling that they planted at the start of the year!