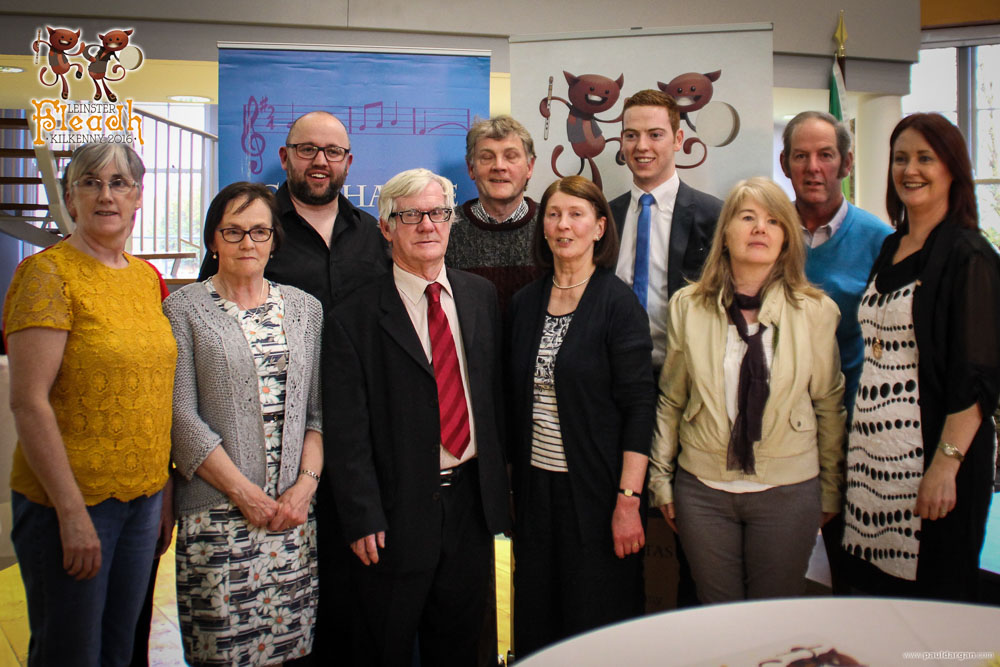 The 2016 Leinster Fleadh has been launched, the event taking place in the Parade Tower at Kilkenny Castle last night (Friday 6 May).
The Leinster Fleadh Ceoil 2016 descends on the Marble City from 4-10 July with as many as 15,000 competitors, singers, musicians and visitors expected for a full programme of competitions, workshops, gigs, lectures and more.
This summer marks the first time in over a decade that the Leinster Fleadh will take place in Kilkenny, Graiguenamagh last locally to host it in the county in 2004. While the full schedule is yet to be released, competition timetables for those interested in taking part have been issued.
KCLR's John Purcell spoke to Chair of the Leinster Fleadh, Nicholas Murphy, at Friday night's event.
"It's going to be a huge boost to the economy – 15,000 people are going to have to eat, they're going to have to drink, they're going to be staying over for the weekend so, you know, you're not going to come into Kilkenny and not spend money."
Click play below to listen.
Organisers have also put out a callout for volunteers to help with around 50 events, gigs and competitions that will be taking place over the course of the week. Those interested can contact committee members via LeinsterFleadh.ie.
PRO Paul Dargan sends us the following photo highlights from Friday's launch.
[justified_image_grid ng_gallery=1]