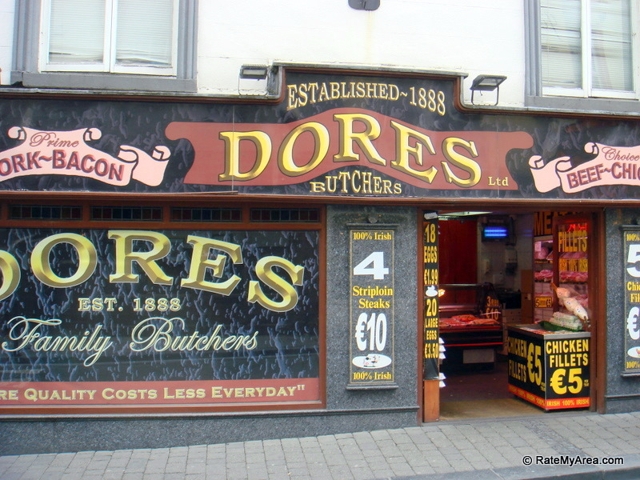 A local butcher shop closed its doors for the last time yesterday evening.
Peter Dore locked up Dore's Butcher Shop in the centre of Kilkenny city for the very last time at close of business yesterday.
The shop, located on High Street was the last remaining butcher on the street.
5 generations of the Dore family passed through the business since its establishment in 1888.
And, a sign on the door yesterday informed shoppers that they were closing due to the decline in Business.