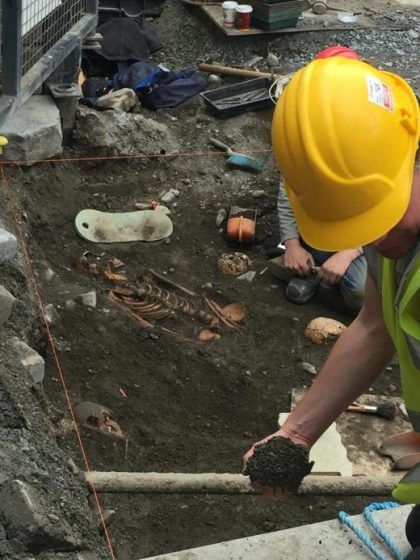 Two sets of skeletal remains, believed to be about 800 years old have been found during an excavation in Kilkenny.
They were uncovered on Thursday during a dig at the entrance to St Mary's Church – where the Medieval Mile Museum is set to open in November.
Archaeologist Cóilín Ó Drisceoil says that bits of pottery dating from the 13th century were also found with the remains.
He told KCLR News today, it's an extremely exciting and rare find for Kilkenny.
He says if they do prove to be as old as they think, they would be the remains of some of the first settlers in the medieval city of Kilkenny.