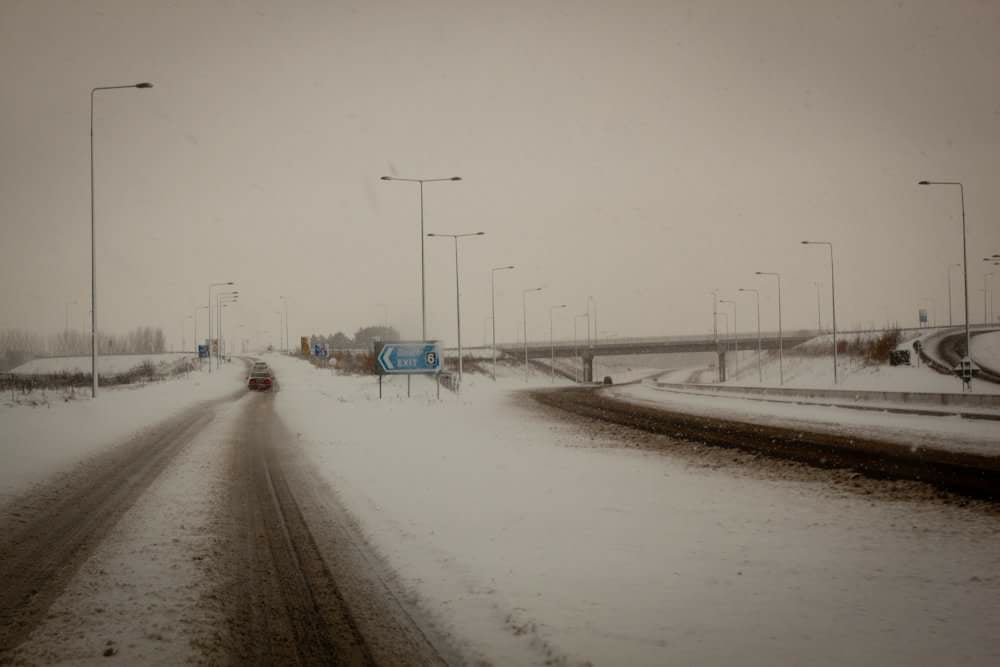 Most local roads are in poor condition this morning following heavy snow overnight.
Carlow and Kilkenny County Councils say their gritters have been out three times between last night and this morning treating routes across the two counties.
However, for most roads the snow has compacted at this stage and there is more expected to fall today.
Carlow county councils severe weather team are meeting again now to discuss the situation there.
Director of Services Dan McInerney is appealing for people to drive appropriately with the road conditions. He says there have been a number of traffic incidents already.
Just five counties in Leinster have been upgraded to a red weather warning this morning.
Alan O'Reilly of www.carlowweather.com says it might still happen for Carlow and Kilkenny too.