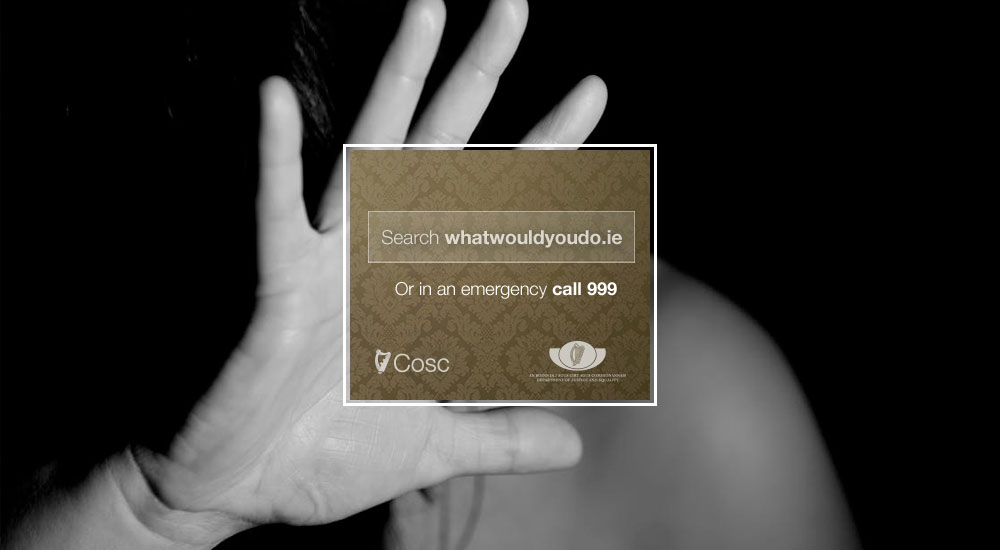 As part of the ongoing national awareness campaign – What Would You Do? – we spoke to Ruth Butler of the Kilkenny Rape Crisis Centre about sexual violence in intimate relationships, coupled with the work performed by the RCC. Take a listen below.
Exploring sexual violence
When we hear the words 'rape' or 'sexual assault' many of us think of a woman being attacked in a dark alley late at night. In recent years, another image of rape has emerged of a man sneaking up on a woman in a nightclub and slipping a drug into her drink, leaving her incapacitated.
When we hear the words 'rape' or 'sexual assault', rarely do we think of a husband forcing his wife to have sex with him even though she is 'not in the mood'. A boyfriend showing his friends intimate pictures his girlfriend sent him, or a man obliging his partner to watch pornography are also violations of the person.
Ill-founded beliefs about sexual assault and rape contribute to the fear which victims experience in seeking help or reporting their experience.  Frequently people are afraid they will not be believed, or will be blamed for provoking the incident. This contributes to the silence that continues to surround crimes of sexual violence.
The 'What would you do?' campaign aims to challenge us as a society, to not remain silent if we become aware of someone suffering domestic abuse. When it relates to sexual violence in an intimate relationship, this will be particularly challenging. If you suspect a friend or family member is experiencing sexual violence at home, finding a supportive way to get involved may seem overwhelming. It is ok to be scared, repulsed or afraid that we have misinterpreted the situation. But it is not ok to do nothing. If we do nothing, we leave another victim behind. (Via)

What can I do if someone tells me that they have been sexually assaulted?
If you find yourself in a situation where someone tells you directly or indirectly that they have experienced sexual assault of some description, it is important that the person feel safe and comfortable talking to you. Here is some advice about how to respond to that person. You could also call your local Rape Crisis Centre or the Rape Crisis Helpline (1800 77 88 88) for advice.
It is important to remember that you cannot make decisions for the person, only they can decide what action they wish to take. What you can do is:
Tell the person you are glad they told you about what happened, and that you want to help
Tell them you believe them
Tell them that you can find out about support agencies for them and if they want, you can ring a support agency for them or will even go with them to the support agency for the first time, if they want
Tell them that they do not have to be alone with this
Tell them that they have time to think about what they want to do, and that you will continue to help them
Give them time to think. If this is the first time they have told anyone, they might "pull back" a little and need to get used to the idea that someone else knows
If it is a very recent assault, tell them about the options available at a Sexual Assault Treatment Unit (see above), and about the possibility of reporting the incident to An Garda Síochána
Tell them that the decision is really up to them, and that you will support their decision.
You can also get support from a Rape Crisis Centre if you are supporting someone who has been raped or abused. You may at times find it difficult to give your support, and you can ring your local Rape Crisis Centre to get help about this.
Research shows clearly that a good response to a disclosure makes an enormous difference to victims, including in their long-term recovery and in their decision to take up support services.
For more information, visit whatwouldyoudo.ie.