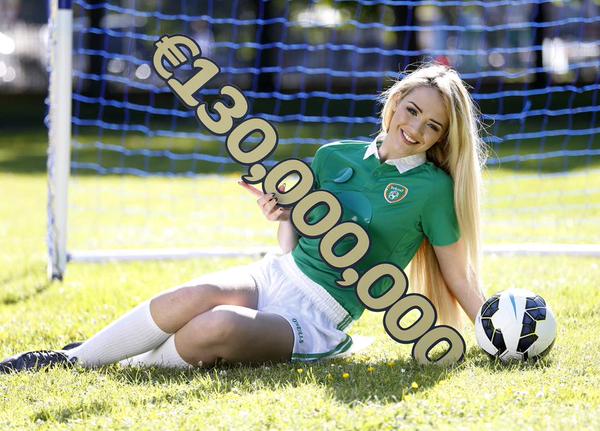 In Local News …
A 22 year old man is dead following a crash in South Kilkenny in the early hours of this morning.  A local company has won the National Enterprise Awards.
In Other News …
The Greek Prime Minister has been given a week to row back on his demands.  We've reaction to the suspected case of BSE in Louth.  Ireland's reputation of being the puppy breeding capital of Europe is to be discussed at a conference on animal welfare today.  
In Sport …
Success for a local Pentathlete who helped Ireland win its first medal at the Modern Pentathlon at the World Cup finals in Minsk.  A Kilkenny boxer captains the Irish team in Azerbaijan while a Carlow archer will compete there too.  Stay tuned across the weekend for the latest making the headlines with fixtures & results from local sports.
In Entertainment …
Jurrassic World is out at local cinemas – will you be going to see it?
Live Local Love Local …
Today we tell you who's taken the two last places in next week's county finals of Live Local Love Local with Fran Grincell Properties. Voting opens at 7am on Monday to find a winner for Carlow & one for Kilkenny, each will win a €1,000 marketing campaign.  See whose in the finals here
KCLR Breakfast …
Join John Walsh & Edwina Grace 7-10am for KCLR Breakfast with all of the usuals while the show kicks off another chance for you to win €1,000 with thanks to the National Lottery in celebration of tonight's €130m Euromillions Jackpot.
Then join the duo on Monday when they have tickets to see UB40 with overnight accommodation at this year's Daytripper in Waterford.  
Also, RESPECT to these young ladies:
https://www.youtube.com/watch?v=-KeZdvd0BEA
KCLR Live …
John Masterson brings you KCLR Live 10am to 12noon and he'll be looking at what's happening with the suspected case of BSE in Co Louth.  Our Head of News Stephen Byrne will be telling of the special screening of Jurassic World in Carlow last night.  We'll hear about the new Hollow Sounds Festival.  The Friday panel will be discussing dancig dads, lead in the water and Irish-made cartoons.  And there's a €100 voucher for Shaw's Menswear to win. 
Lunch Fun …
John Keane will keep you company on KCLR Lunch 12-3pm.
KCLR Afternoons …
Lorraine Byrne's in for Eoin Carey on KCLR Afternoons 3-6pm with a great mix of music, chat and everything else in between.  And Lorraine will be ringing somebody before 6pm to tell them that they've won €1,000 with thanks to the National Lottery, celebrating tonight's (Friday) Euromillions Jackpot of €130million.
Where To Go …
So much taking place in Carlow & Kilkenny across the weekend – details here.
Later on KCLR …
Our news team has a round-up of the day's stories on The Way It Is from 6pm. Eddie Hughes leads you into the weekend with 90s Friday Night from 7pm. He's followed by Johnny Barry who has the very best in Irish country music.
Join the conversation: text 083-306-96-96, call 1890-90-96-96, Facebook or Tweet @KCLR96fm