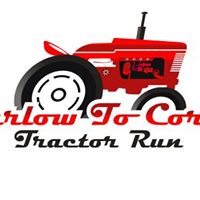 You're being warned there may be some traffic delays on the roads locally as up to 70 vintage tractors are taking part in a major fundraiser.
The 14th Carlow to Cork Tractor Run is setting off from Cillín Hill in Kilkenny at 11 on a two-day trek to Kinsale to raise money for Crumlin Children's Hospital.
The club says that by the end of this year they'll have raised more than 300,000 euro for the cause.
Darren Brookes is taking part and told KCLR the route they'll be taking to Cork will be the old Waterford road from Kilkenny, through Mullinavat and into Waterford City.
They have an overnight stop in Dungarvan before moving onto the final leg of the trip tomorrow.