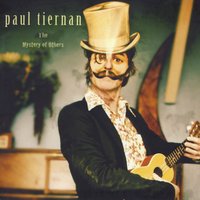 Paul Tiernan is a well established French-based Irish artist with 6 studio albums and one live album to his name.
For this latest release, "The Mystery Of Others", he deliberately stepped out of his comfort zone both musically and lyrically and this has produced a fine new album of songs that go places his previous work hasn't before – and it's an interesting destination!
His album is released on April 30th in Dublin and as we recorded this interview he is on tour with the album. He plans to visit Ireland again later in the year.
For more information on Paul his music and travels visit his website.