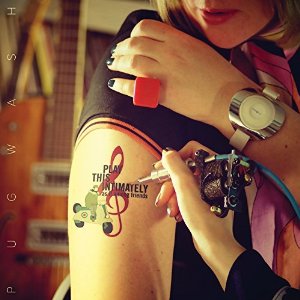 Pugwash are an Irish band that deserve to be heard by wider audiences and their many fans hope that "Play This Intimately As If Among Friends", their latest album, will do them justice and make it happen. It's (unsurprisingly) a fine album of great melodies, pop hooks & stylish instrumentation with a host of great musicians and guests that adds to the sublime body of work that Thomas Walsh and his hugely talented collaborators have produced since the 1990's.
It's always great to have them stop by Studio 2 (even if Tosh seems hellbent on dropping a few noteworthy asides to keep my editing skills in check), and it is doubly so because I get to hear live renderings of two songs from the album. I also got to hear the first Thomas Walsh/Tosh Flood collaboration that's made it to record…
If you haven't bought this album, rectify it now at your local record shop. If you have, persuade other people to buy it. That's how it works, folks!