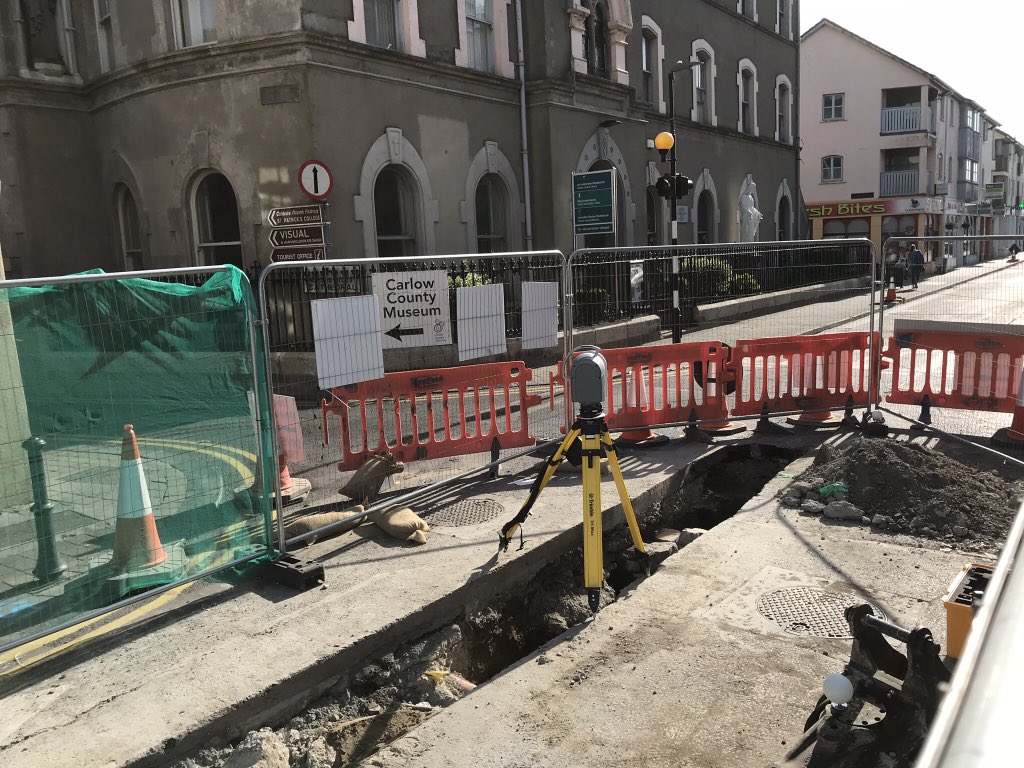 The archaeologist who discovered the first remnants of Carlow's original town walls says it's hugely exciting.
Seán Shanahan of Shanarc – which is based in Kilkenny – says a significant find like this doesn't happen all too often.
The section of the wall which could be up to 800 years old was found in recent weeks at the junction of Tullow Street and College Street during works by Irish Water.
Speaking to KCLR News, Seán says he hopes to be able to remove it for examination as soon as possible.
He added that the remains of old town and city walls in other parts of the country – including Kilkenny – have definitely helped to attract tourists.
And says they won't be doing an further physical excavations there for the time being.