Catch Up
The January Drive with Nathalie Lennon: Monday 23rd January 2023
LISTEN BACK HERE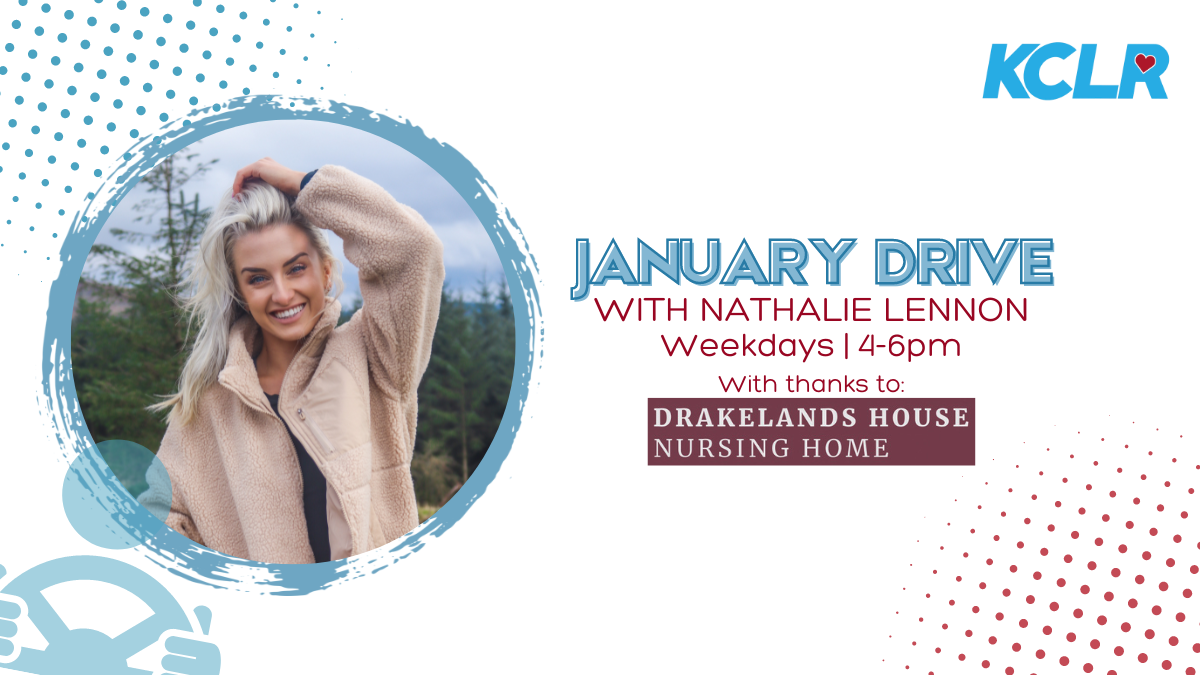 January Drive:
KCLR's very own Amy McLoughlin joins us today to discuss some newsy bits in the entertainment world that caught our eye this weekend. A 51 y/o woman who thought she was dating George Ezra for months, to Beyonce's recent performance & Nathalie also tests her County Town knowledge.
Bernadette Moloney, Environment Officer in Kilkenny County Council, discusses the upcoming Keep Kilkenny Clean Day taking place on the new Bank Holiday Feb 6th. This will be the 2nd year the event is held, and preparation is in full swing. She will be telling us all about that, and how last year went.
'The Emerald Nanny', also known as Brenda Doody, children's sleep and behavioural specialist, shares her top tips to transform your child's sleeping routine, and the most important elements when it comes to your child's development & upbringing.