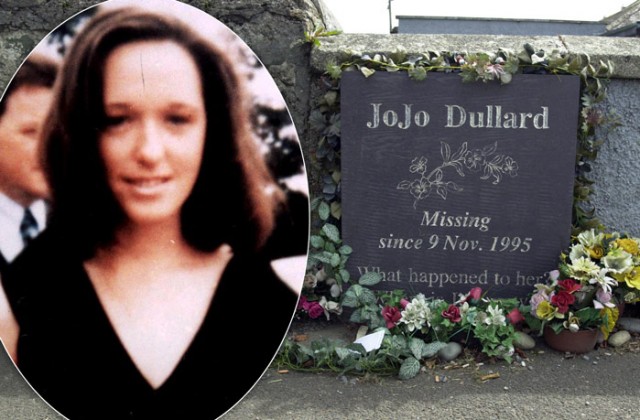 There are calls for the Gardaí to carry out a physical search of the areas Kilkenny woman JoJo Dullard was last seen 23 years ago.
The Callan girl went missing as she hitch-hiked her way back from Dublin on this day in 1995.
She was last heard from when she made a phone call from a telephone box in Moone, Co Kildare.
Local TD John McGuinness is a family friend of the Dullards and he says someone who knows something may still come forward:
"The police need to re-enact the search for Jo Jo right from the point of the phonebox in Moone with every piece of information that they have to date being examined in greater detail.
"That type of public acknowledgement of the years that Jo Jo has been missing would be a huge help in stirring the mind of the public and indeed in stirring the conscience of those who know something."
This anniversary also brings a new poignancy with it because of the passing earlier this year of Jo Jo's sister Mary.
Mary, as Deputy McGuinness outlines, worked tirelessly to try and find her younger sister:
"I remember the work that Mary did, along with her husband Martin, and her sister Kathleen and so on.
"She had a huge input into profiling the overall issue of missing persons in Ireland and Jo Jo Dollard became the name synonymous with missing people.
"But the fact of the matter is that Mary did all that work at a time when it wasn't the popular thing to do.
"She's sadly missed today."
Jo Jo's sister, Kathleen will be speaking on KCLR Live this morning after 11am.