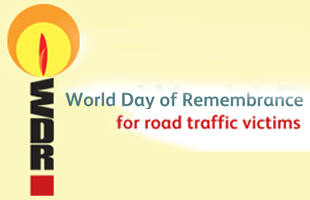 You're being asked to spare a thought for all those who've lost their lives on our roads.
World Day of Remembrance is taking place today with events happening in a number of places including in Waterford City and in Carrick-on-Suir.
So far this year five people have died on the roads around Carlow and Kilkenny, while there were six deaths locally in 2016.
Road Safety Officer in Carlow, John McDarby says we also need to remember all those who've been badly injured in collisions.
He says thousands have had their lives changed by injuries.